LOUISVILLE, Ky. (WDRB) — Two teenagers have been arrested near Daytona Beach, Florida, in connection with armed robberies that occurred in Louisville.
Body camera footage from the Volusia County Sheriff's Office shows officers arresting Keith Neal, 19, after deputies cornered him in a culvert.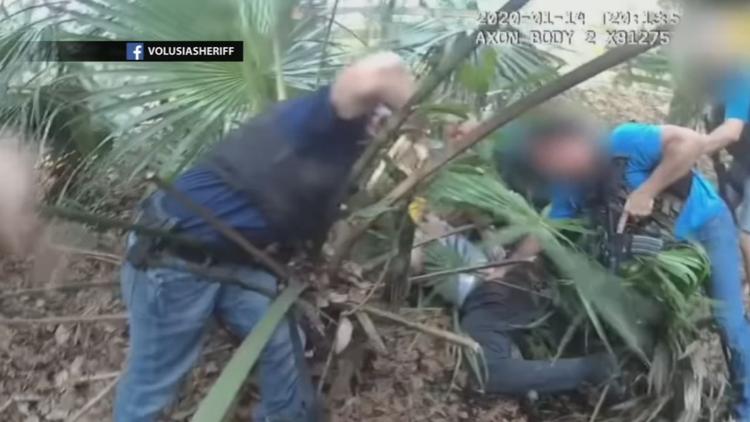 The other suspect, 19-year-old Daiveion Wells, was arrested soon after.
Neal and Wells are responsible for robberies on Fern Valley Road and Preston Highway at the beginning of January, according to the Louisville Metro Police Department. Police said the two teens would pretend to sell an iPhone online then meet their victims at gunpoint and take their money.
Both Neal and Wells have been charged with robbery.
If you think you're a victim, call 502-574-LMPD (5673).
Copyright 2020 WDRB Media. All Rights Reserved.