LOUISVILLE, Ky. (WDRB) -- A resident in the Highlands neighborhood has posted high-resolution pictures and video of a man suspected of stealing dozens of items from yards in the neighborhood. 
People began receiving reports of missing items sometime around June 7, and thefts have been reported almost every night since then. 
One resident posted on social media that someone stole hanging plants from his porch sometime around midnight on June 20, but the thief didn't make a clean getaway: surveillance cameras caught the suspect in action.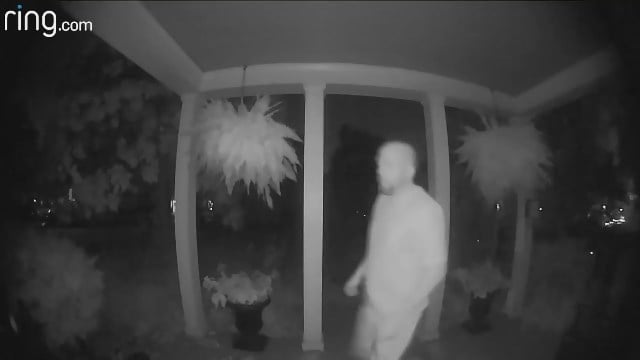 The images were posted on his Facebook page with this caption: 
"If anyone recognizes this classy fellow let me know. Apparently he had an urgent garden party and our hanging ferns really brought the whole thing together. Happened around midnight last night." #BotanicalBandit
"They're stealing all kinds of things they can get their hands on," said LMPD Major Aubrey Gregory. "From bird baths, to yard gnomes, flower pots, patio furniture. Basically anything they can get their hands on."
Police say they have received dozens of reports of items stolen from people's yards and porches.
If you recognize the man in the photos, you're asked to call the LMPD crime tipline at 502-574-LMPD. Callers can remain anonymous. 
Copyright 2018 WDRB Media. All rights reserved.