LOUISVILLE, Ky. (WDRB) -- Police in southern Indiana are searching for a Metro Corrections inmate who recently escaped from Louisville's Hall of Justice.
ISP troopers and officers from several other agencies were searching for Anthony Martinez, 30, on Thursday in the area of State Road 56 and State Road 3, near Blocher, Indiana, according to Indiana State Police Sgt. Stephen Wheeles. 
There were reports that Martinez was seen on foot in that area on Thursday. He was described as 6 feet, 2 inches tall and possibly wearing a white or grey T-shirt and blue jeans. 
Martinez was being held at Louisville Metro Corrections on several charges but escaped Sept. 29 using a bed sheet, ladder and garden hose. Jail officials said he broke out a fifth floor window and used bed sheets to lower himself down. He then went around to the front of the Hall of Justice and used a garden hose to shimmy down the side of the building near Jefferson Square.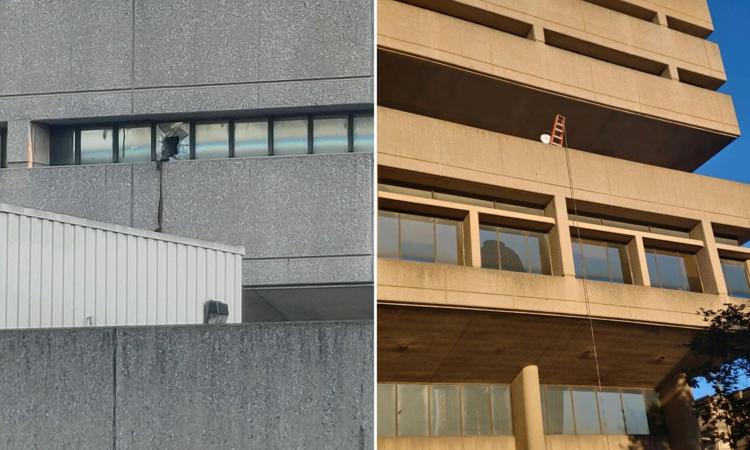 Martinez should be considered armed and dangerous, according to Sgt. Wheeles. Residents in the area are urged to lock their doors. If Martinez is spotted, he should not be approached. Instead, anyone who sees him should call 911.
Related 
Copyright 2020 by WDRB Media. All rights reserved.