LOUISVILLE, Ky. (WDRB) — The owner of Revelry Boutique in NuLu said her shop has been victimized by burglars five times recently.
The episodes exemplify another challenge businesses face during the pandemic shutdown: They're sitting ducks for criminals.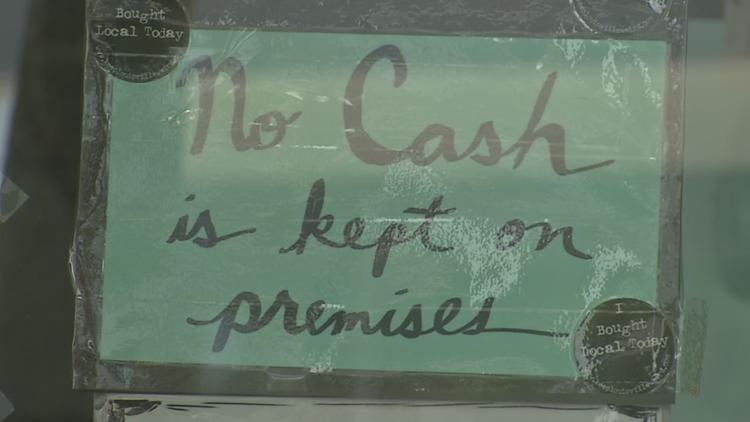 Mo McKnight Howe, the boutique's owner, said thieves haven't taken anything, as they were likely looking for cash — even though a sign in the window indicates that there's no cash on the premises.
Though nothing has been taken, the break-ins are costly, because they have required McKnight Howe to replace the glass door, at $700 each.
McKnight Howe has beefed up security by installing a metal gate outside the front door, and that has stopped the break-ins, but the boutique owner said she's not the only victim.
"There has been a rise in crime for sure in this area since the pandemic, because, you know, there's just not as many people walking around every day," McKnight Howe said. "The bars aren't open. The restaurants aren't open. The hotel across the street that looks right at me, there's not many people staying there."
The small business owner said the thieves got injured during their latest caper, allowing people to collect a blood sample that she hopes leads to an arrest.
Copyright 2020 WDRB Media. All Rights Reserved.