NEW ALBANY, Ind. (WDRB) -- A New Albany family didn't get the welcome to the neighborhood they hoped for.
Days after they moved in, 6-year-old Brayden Gaddie's custom-made special needs bike was stolen from their back door.
"It just breaks my heart people are that heartless," said Brayden's mother, Nicole Wilson said. "You could clearly tell that was for a child. How cold-hearted can you be?" 
The black and red Huffy had longer handle bars to reach a special seat and strapped in pedals with training wheels on the front and rear. Family friends bought the bike and redesigned it for Brayden, whose motor skills are lacking due to Cerebral palsy. 
"Brayden is not stupid," Wilson said. "He knows he's in a chair. He knows there's things he can't do. But when he was given that bike, it was one step closer to being like everybody else."
Wilson said the thief came early Thursday morning, cut the chain from the patio behind their home and took both Brayden's bike and the one right next to it belonging to her boyfriend, David Justice.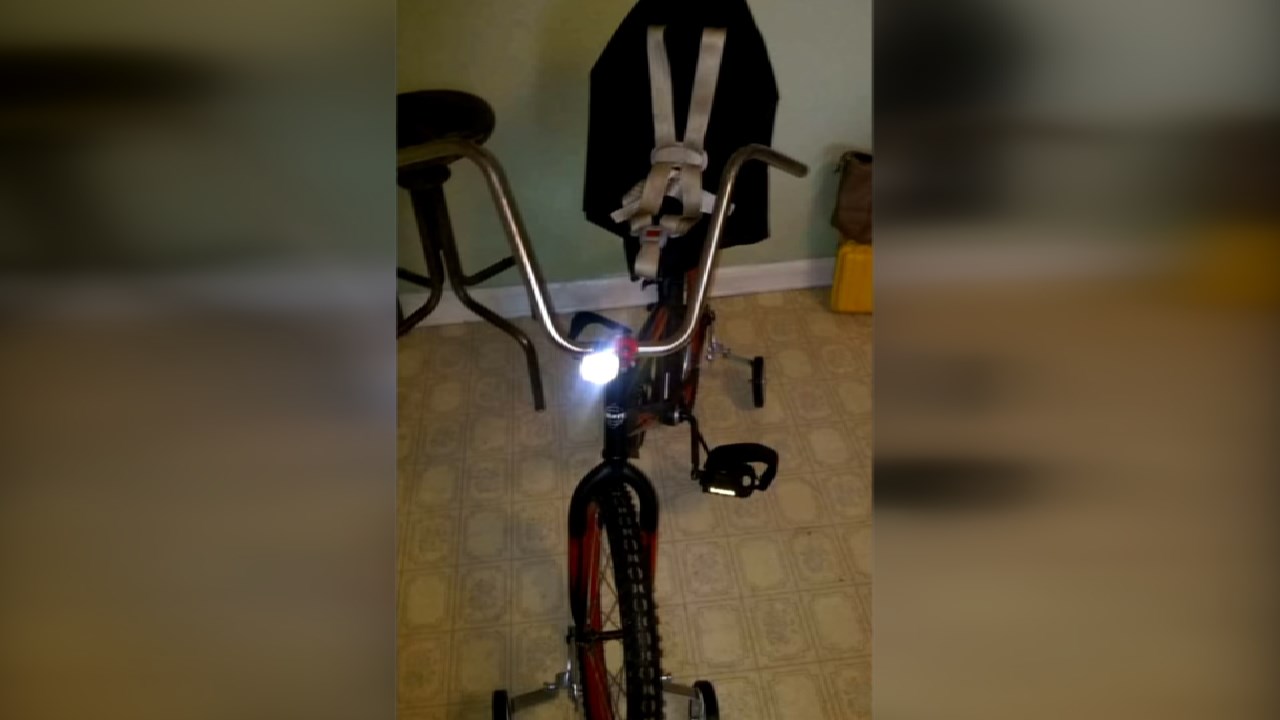 "It was my transportation to work, and I'm just a DJ at the skating rink in Clarksville," Justice said.
The family just moved into the home on Spring Street in New Albany three weeks ago. Wilson posted to a neighborhood Facebook page, sharing what happened, and several neighbors helped search for the bike to no avail. 
"We find it despicable and plain sad that an individual or individuals would (prey) upon this child by taking his bike," New Albany Police Chief Todd Baily said. "We will work to hold those responsible for this act."  
Anyone with information on that bike is asked to call the New Albany Police Department at (812) 944-6411 or return it to Brayden's home.
Copyright 2018 WDRB Media. All rights reserved.