LOUISVILLE, Ky. (WDRB) -- Build-A-Bear's Louisville store had to cut its "Pay Your Age Day" promotion short Thursday after hundreds of people showed up for the special deal. 
People were lined up around the building at the Paddock Shops in east Louisville. Many adults had children with them in strollers and wagons waiting for a chance at the deal.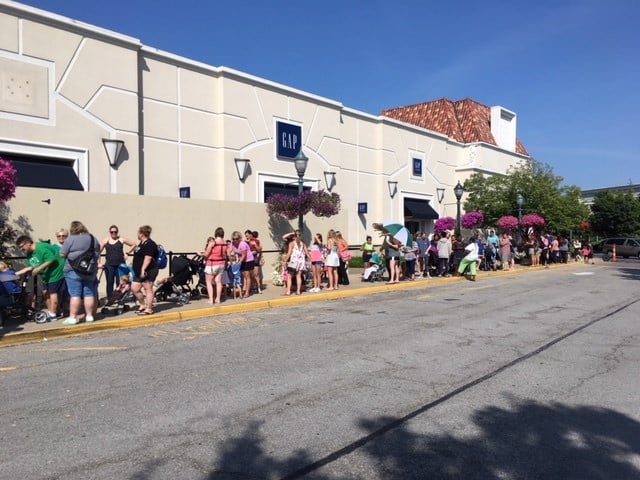 Build-A-Bear hosted its first ever Pay Your Age Day on July 12, allowing customers to pay the amount of their current age for any bear. The price was capped at $29 -- even if the person's age was higher. 
The chain says because of unprecedented response, they let people know there would be a long wait. Build-A-Bear posted on social media that its "Count Your Candles" program is available to children under 14 all year long. The program allow people to pay their age for a birthday treat bear during their birthday month.
 There are a few catches with the deal. Accessories are sold separately. And parents must first enroll in the free Build-A-Bear Bonus Club rewards program.
Copyright 2018 WDRB Media. All Rights Reserved.