LOUISVILLE, Ky. (WDRB) -- Kentucky State Police say a man and a woman are dead after a police chase ended with a shooting in Oldham County Monday evening.
Very few details are available at this time, but KSP says a 911 call came in for some sort of a distress call in Gallatin County.
"I can't go into too much detail, but I can tell it was a call that a witness had stated there appeared to be some type of distress, and so they called in and believed that a person was under distress so they called, fearing there was an issue going on," said Trooper Steven Dykes. 
Police then spotted the two in Henry County and a chase ensued.
"We initially responded to that, to observe, make contact with that vehicle, to confirm whether someone needed aid or not and that resulted in the vehicle not stopping and resulted in a pursuit," Dykes said. 
The shooting reportedly took place on the ramp to southbound I-71 from Highway 329 in Oldham County, but it's unclear what happened moments before the shooting itself on the ramp.
"I can't go into those details now. That's what they're working on right now is coming to that. I can just confirm it for you that this is an officer involved shooting, an officer was involved in this and gunfire was exchanged," Dykes said.
It is unclear at this point who fired the shots, but police say the man was killed at the scene, while the woman was taken to a local hospital where she later died. No officers were injured, but a trooper's car was damaged.
It is also unclear whether the man or the woman was driving the vehicle at the time of the chase. Their identities have not been released. 
"Neither had identification that we've been able to use on them so that's currently being investigated to find out who they were and why we're in the situation that we're in," Dykes said.
Several police vehicles could be seen by our WDRB News crew at the scene on the ramp.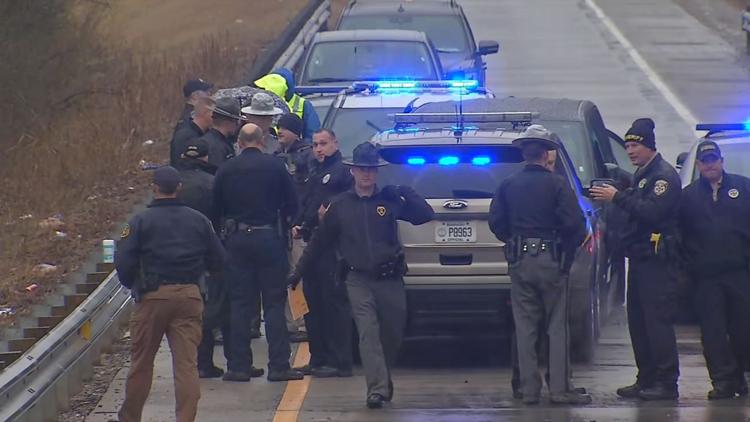 At least one vehicle at the scene could be seen with a shattered window.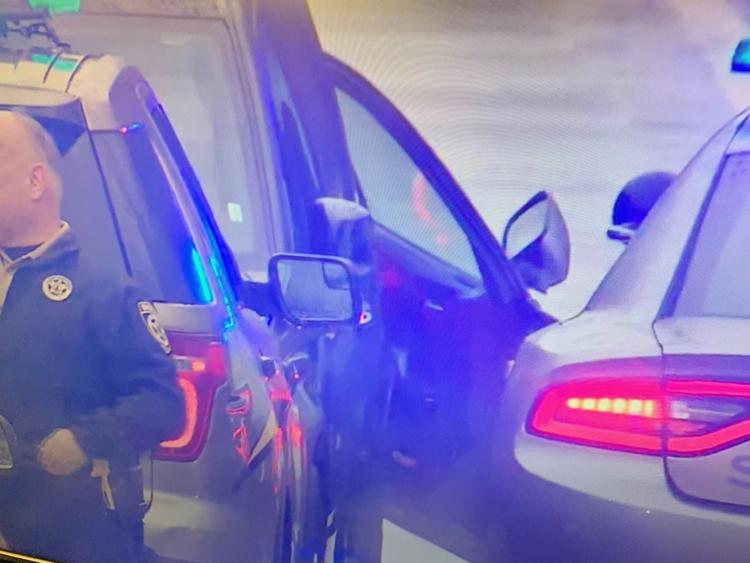 KSP will continue the investigation. They say there is no body camera footage of the incident, since neither KSP or Oldham County police agencies have body cameras.
More information is expected to be released Tuesday or Wednesday.
The ramp reopend to traffic several hours later after being closed for the police investigation. 
Stay with WDRB News. We'll update this story as it develops.
Copyright 2019 WDRB Media. All rights reserved.