LOUISVILLE, Ky. (WDRB) -- Chief Medical Officer for U of L Health, Dr. Jason Smith, said Friday that U of L Health, Norton Healthcare and Baptist Health have all remained in constant communication since the start of the pandemic. 
"We have been working together from the beginning of this," Smith said. 
As of now, Smith said hospitals do still have beds for patients in need.
"If you look at the overall capacity of the system, I think we still have a little bit of room to go," he said. 
According to U of L Health, last Friday there were 71 patients in its healthcare system with COVID-19. One week later, that number is now at 105. 
"We're seeing increased numbers, really, across all the healthcare systems in Louisville," Smith said. "If you look across the Louisville market right now, most of the hospitals are running between 10% and 15% of their in-patient volume related to COVID."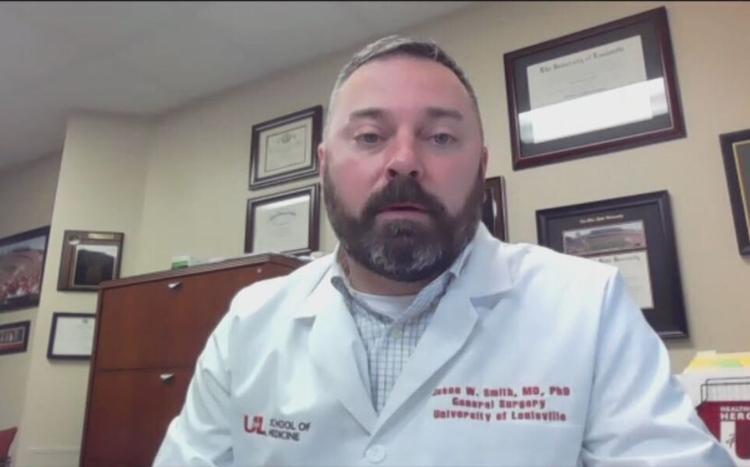 However, he also said, "We have seen fewer ICU utilizations than we did in March, which is fantastic. ... I think that just speaks to again what we were doing previously and what we've learned about the virus since that period of time."
Smith said the biggest struggle right now is staffing. 
"It's tight, I'm not going to lie to you," he added. "I think it's a problem we're going to have to deal with for the next few months." 
Smith also noted that postponing elective surgeries could be a possibility if this spike doesn't get under control. 
"At University Hospital, we have suspended some of our elective cases that are going to be admitted to the hospital. Not all of them. (It's) in order to maintain the beds at University Hospital in particular," he said. "We haven't done that at any other hospital in our system."
Smith said not to worry if you are in need of having a surgery, though. 
"Most people that get surgery, this is not truly elective," he said. "We will find a way to make sure they get the care that they need."
Beginning as soon as next week, Smith said changes could be coming to help some people during this pandemic. 
"The monoclonal antibody used to treat outpatient COVID is going to be available across the country as an emergency use authorization for the FDA," he said. "I do believe it is the one the president did get."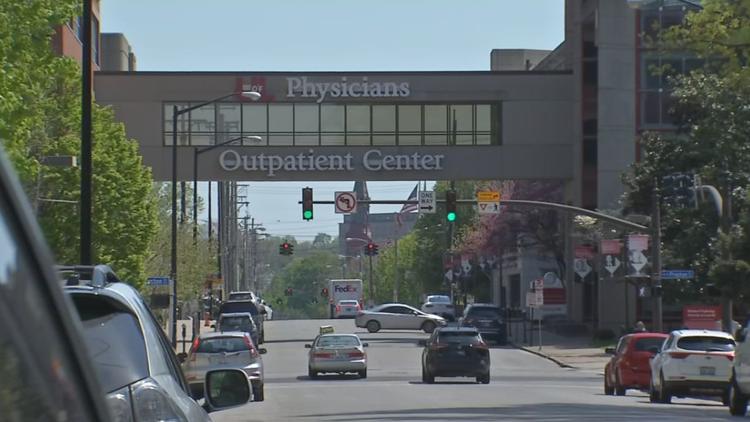 There is limited supply, with around 300,000 doses spread across the country, according to Smith. 
"We anticipate probably having around a little less than 2,000 doses across the entire state of Kentucky," he said. 
"Those are for outpatients only. It's not for people who are in-patients or have severe disease," he explained. "If people are having symptoms or are at high risk, please contact your physician, because just like from the beginning of this, we have new treatments coming out every single day that can help impact probably what their symptoms are and how severe their disease is."
Smith said he is talking with other hospitals to discuss allocation and hopes to know more information by early next week. 
Copyright 2020 WDRB Media. All Rights Reserved.