NEW ALBANY, Ind. (WDRB) -- You can go just about anywhere in New Albany and someone has a story to tell about Steinert's Grill and Pub.
Former Steinert's customers said it was their version of the sitcom "Cheers" up until the building, built in 1877, burned to the ground in 2008.
"Steinert's was a New Albany institution until the day it burned down. We went there from the time I could probably walk," Amy Banet said. "The night we got engaged, we went to Steinert's because it was an institution, and everybody went to Steinert's on Thursday.
"It was very sad. It was like you lost your grandma's house."
Now a local developer, Vitor Bueno with NB Develop, plans to build a 24-unit, three-story apartment complex on the property.
"That lot has a lot of memories for people here in New Albany," Bueno said. "Being on top of a hill three stories high, I hope people who live on the third floor will have a nice view of New Albany."
It would include a $3.5 million project with one- and two-bedroom apartments on Silver Street and Charlestown Road.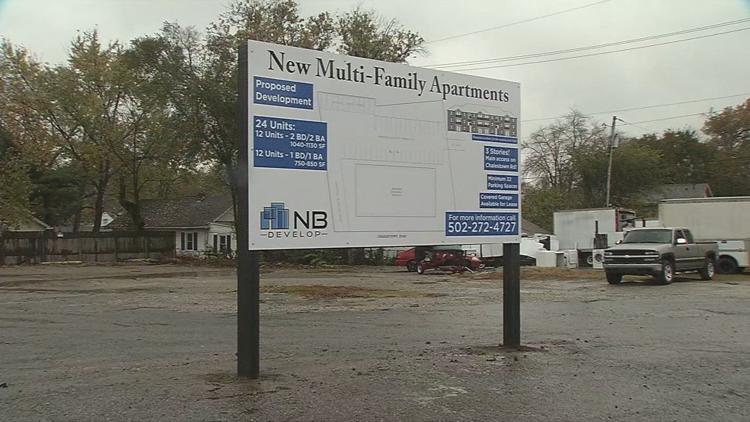 "Also, potentially some covered garages," Bueno said. "Sometimes, people feel the need or they have something they can store."
Plans don't include 25 cent beer like what was served at Steinert's, but Bueno said he hopes to display the bar's iconic sign on the property. He's hoping to get approval from the Steinert's family to name the project after it.
Bueno plans to partner with the city to improve area infrastructure like roads and sidewalks to attract families back to the area they once loved.
"My whole family hung out at Steinert's," Banet said.
Construction is scheduled to begin this spring and should be completed by spring of 2021.
Copyright 2019 WDRB Media. All Rights Reserved.