LOUISVILLE, Ky. (WDRB) -- Dozens of retired teachers are back in the classrooms at Jefferson County Public Schools.
So far, at least 55 teachers have come out of retirement in 2021. One of them, Debra Fluellen, spent 25 years in the classroom before retiring in 2012. This year, she's teaching math acceleration at Hartstern Elementary School.
Fluellen loves teaching, but she said she never expected to return to the classroom.
"When I did retire, it gave me the freedom ... to go and spend some time with my mom, who desperately needed it at that time," she said.
Earlier this year, Kentucky lawmakers passed Senate Bill 1, which helped fix the teacher shortage. It allows retired teachers to return to the classroom and keep their pension.
"So now, we have a team of three retired teachers in the building," said Duan Wright, principal of Hartster Elementary School in south Louisville.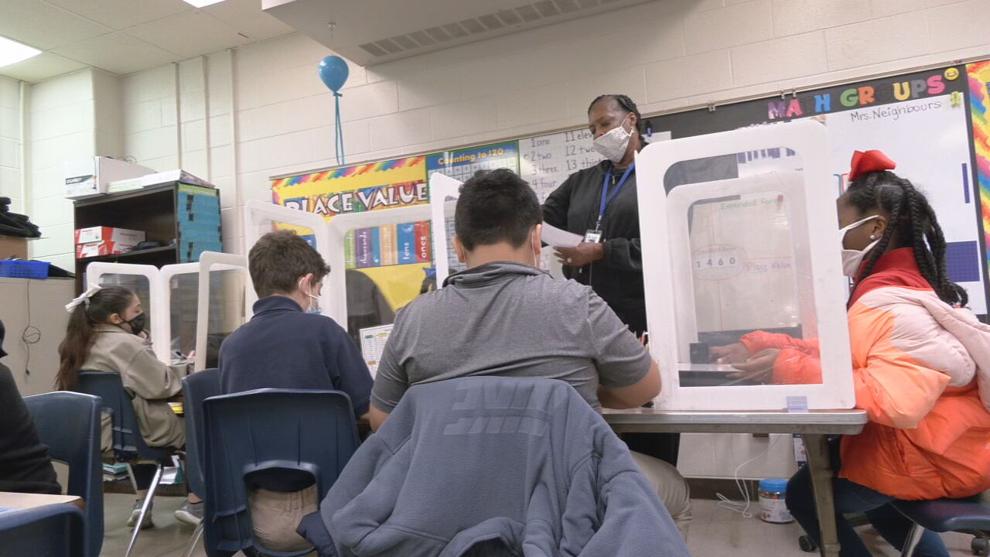 Wright said having access to retired teachers like Fluellen is worth every dollar they're being paid.
"We call these people, 'those people that are just retired and not tired,'" Wright said. "So these people have an opportunity really just to push and do what they love and going back to some of their first loves, which include teaching and education."
This is Wright's ninth year at Hartstern and the first time he has faced a teacher shortage. He appreciates the move by Kentucky lawmakers to fix the problem.
"It brings me, as a leader, a lot of rest knowing that there's something that I won't worry about going forward and that we will find teachers to fill all of our vacancies throughout the district," Wright said.
Fluellen said she appreciates the extra pay but said there are some rewards of being back in the classroom that you can't put a price on.
"It feels good to know that we're being compensated for coming back to do something that we love," she said. "When I hear a kindergarten classroom leave my classroom and say, 'You're the best teacher. I love you,' that's it for me. That gives me everything that I need to know, that I made the right decision in terms of coming back."
Most of the retired teachers have made two-year commitments, and the district is hoping more retired teachers will be motivated to return to the classrooms next year.
Copyright 2021 WDRB Media. All Rights Reserved.