LOUISVILLE, Ky. (WDRB) -- The $548 Mega Millions jackpot has people dreaming big.
The Kentucky Lottery gave away hundreds of free tickets Friday morning at the Kroger on Breckinridge Lane. And everyone who lined up has a plan for any money they win.
"The first thing I would do is I would give to my church. I'd have to pay my tithe, give God back his winnings, what he gave to me. Second thing I would do, I would put my mother in a nice house, buy a car, accessory things she needs," said Tim Cunningham. "And then I would take a trip, get out of town. People would be knockin at my door!"
Robin Lovett also received one of the 250 free tickets handed out by the Kentucky Lottery. "First, I would quit all my jobs and just go somewhere and vacation," she said.
The Mega Millions drawing Friday is for the the third-largest jackpot in the game's history.
The drawing is Friday night at 11 p.m. The odds of winning the Mega Millions jackpot is about 1 in 302 million.
Saturday's Powerball jackpot is up to $314 million.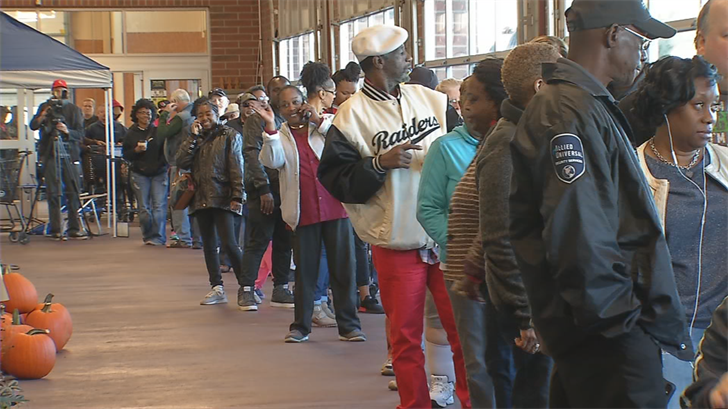 Copyright 2018 WDRB Media. All Rights Reserved.