LOUISVILLE, Ky. (WDRB) -- Police say they found a man passed out in a car with a stash of counterfeit money -- and even his own lawyer wants him to stay in jail.
Braxton Graven's lawyer told Jefferson District Judge Amber Wolf in court on Friday that he was supposed to be going to rehab for a drug addiction Thursday, when he was arrested.
According to police, the 31-year-old was in a truck at a Speedway near Westport Road near Herr Lane.
Police were called because someone thought he had overdosed.
Officers found him passed out in the truck, but they were able to wake him up and he opened the front door.
Police say they found heroin and counterfeit money in the truck. According to an arrest report, Graven admitted to knowing the money was fake.
He's charged with being in possession of counterfeit money, drugs and paraphernalia. The Secret Service is investigating Graven, as well.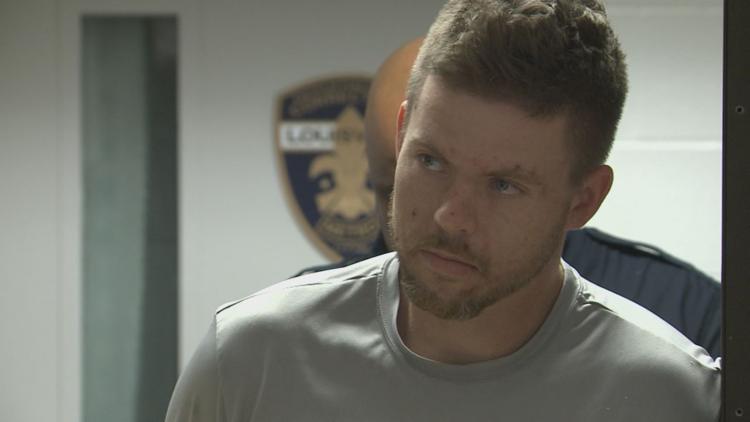 In court, his lawyer told Judge Wolf that Graven is addicted to heroin and didn't even ask for him to be released, insisting instead that the judge keep him in jail.
"His parents right now have located a facility to get treatment, but to release now would, may, upset that," he said. "What we're going to ask the court to do is to make the bond $1,000. He can't post it. It will have to come from his parents, but the plan is to make sure we have that bed available to take him from the jail to the rehab."
The judge agreed to the $1,000 bond, even though she said typically she may have released someone in his same position.
Copyright 2019 by WDRB Media. All rights reserved.