LOUISVILLE, Ky. (WDRB)-- After years of helping women in India, a Louisville non-profit is now focusing on its own backyard.
The Anchal Project teaches exploited women how to sew, then sell the products to make money. Now they've launched a new venture, which is growing change in the Portland neighborhood.
Just beyond the skyline, nestled between the concrete and bricks of the Portland neighborhood a small garden grows. Not only is it bringing new life to this urban corner, but it's also growing change in women who have been through so much.
"They've been in very difficult situations that I can't really imagine," said Colleen Clines, co-founder of the project.
DyeScape is the newest undertaking of the Anchal Project. Since 2010, the non-profit has provided careers for more than 200 marginalized women worldwide, mostly in India. The women make hand-stitched textiles, including scarves, bags and blankets, which are then sold to customers with proceeds going back to the artisans.
"We really try to cultivate positivity and equality with women," said Clines.
After designing change worlds away, Clines is now focusing on her own backyard.
"I've seen the change that we've made in the lives of women in India, and it was imperative in my mind to replicate that here in my city," said Clines.
Four years ago they were awarded a vacant lot through the city's "Lots of Possibility" program. It's now in bloom with plants that can be used to dye fabric.
"We have indigo that gives us blue, we have matter which gives us red, we have a bunch of yellows," said Brent Drew-Wolak, the project coordinator.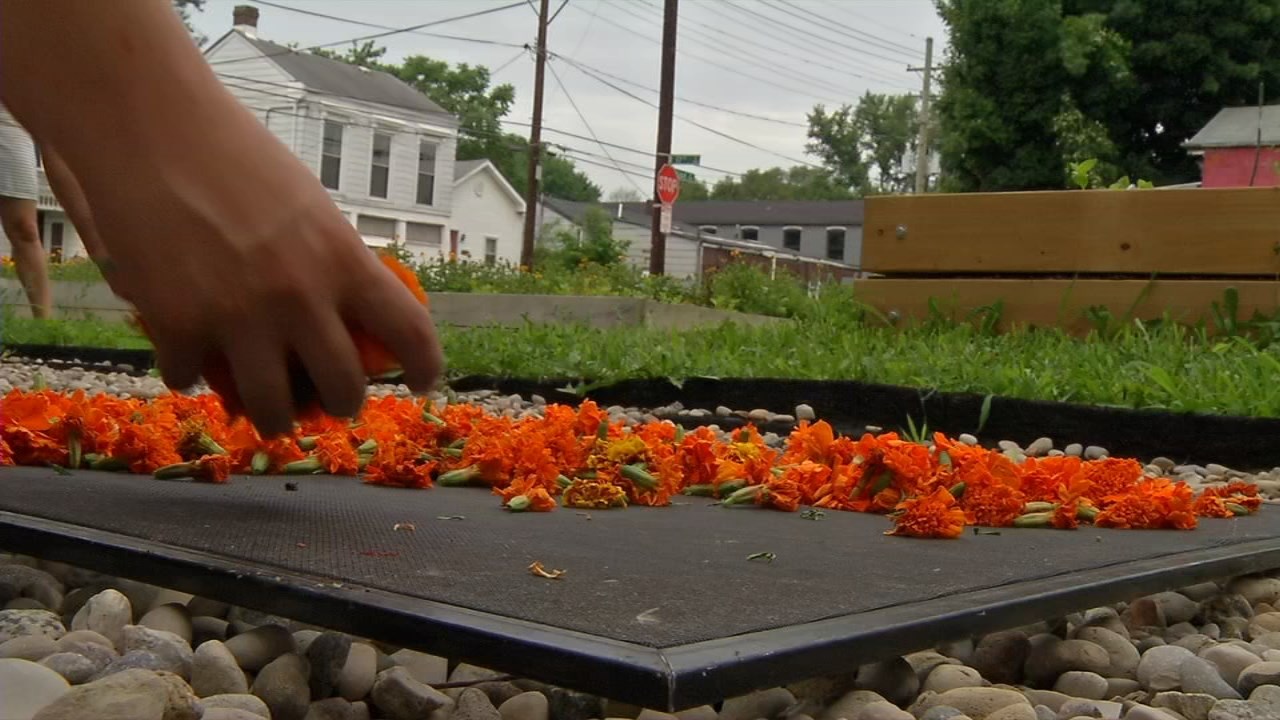 They're training two artisans here in Louisville on how to transform the plants into dye. The two women who were once exploited through either domestic violence or the sex trade. While the artisans didn't want to go on camera, Clines says she's loved watching them blossom in the garden.
They're secluded, they don't look you in the eye, they're dealing with a lot of trauma so I absolutely love to watch and witness the growth," said Clines.
With DyeScape, the artisans split their time between the garden and the studio.
"These women had no skills in textiles or gardening," said Drew-Wolak.
Digging in, they plant the seeds, tend to the garden and then harvest the plants once they're ready. Then it's into the studio, where the dried plants are transformed into dye.
"Then we let this pot cook and kind of extract the color from the flowers," said Drew-Wolak.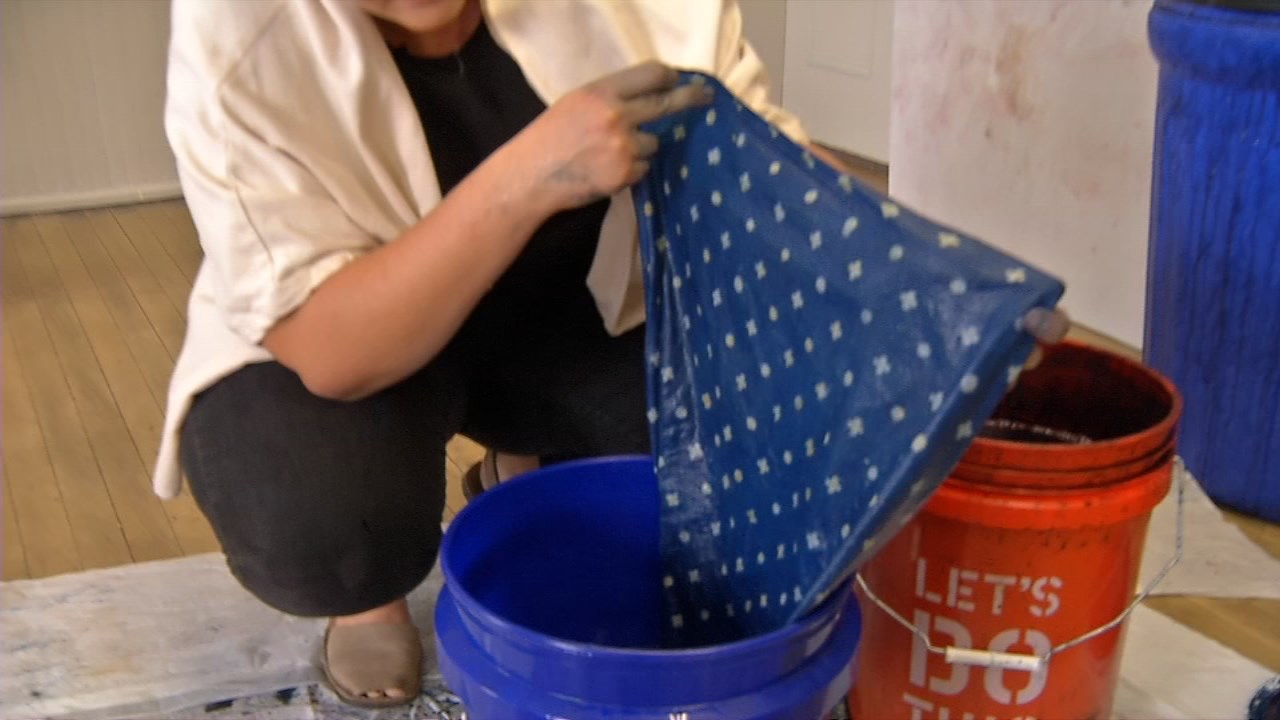 Dyes that create exquisite colored fabric are then sold through the Anchal Project. But more than the transformation from seed to garment, DyeScape cultivates women who have suffered.
"To see them make something that is then sold. Their smiles when they see the success of something small, just making a bandana I think is everything," said Clines.
DyeScape hopes to grow the program by ultimately training 10 artisans who can design change in their own lives.
"Teaching them all these skills and now watching them take leadership roles is pretty great," said Drew-Wolak.
In addition to being available online, DyeScape products will be available at Revelry Boutique Gallery in Nulu beginning on July 11 and going through August 8.
Copyright 2018 WDRB News. All rights reserved.