LOUISVILLE, Ky. (WDRB) -- As teachers protest education legislation in Frankfort, JCPS continues to push back its school calendar.
That also has residual effects for the district's graduation calendar.
JCPS released updated schedules Tuesday, complete with contingents for the possibility of future "sick outs" or other closings.
Option 4, listed below, is the schedule if there are no more school cancellations after Thursday.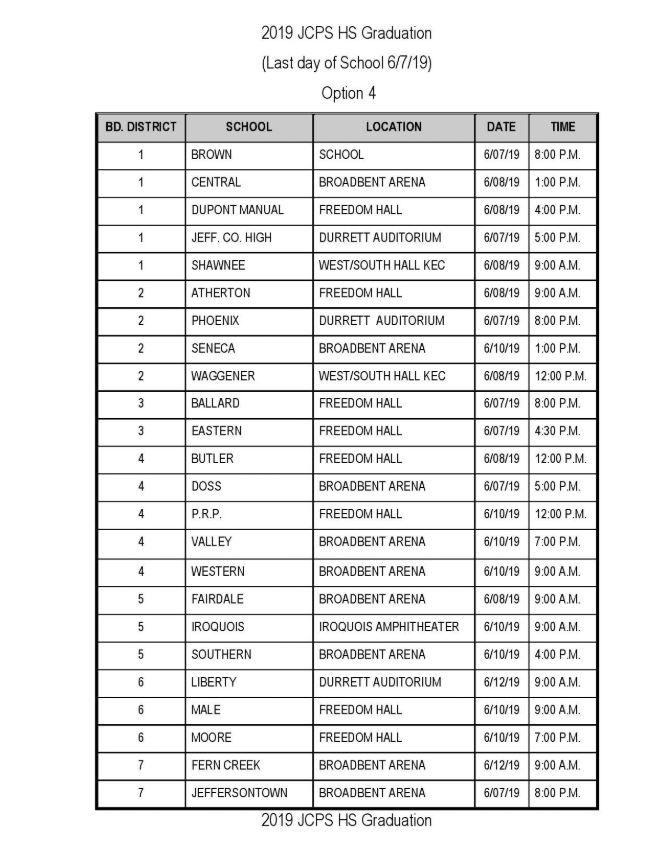 Option 5 listed below, would go into effect if there is another cancellation.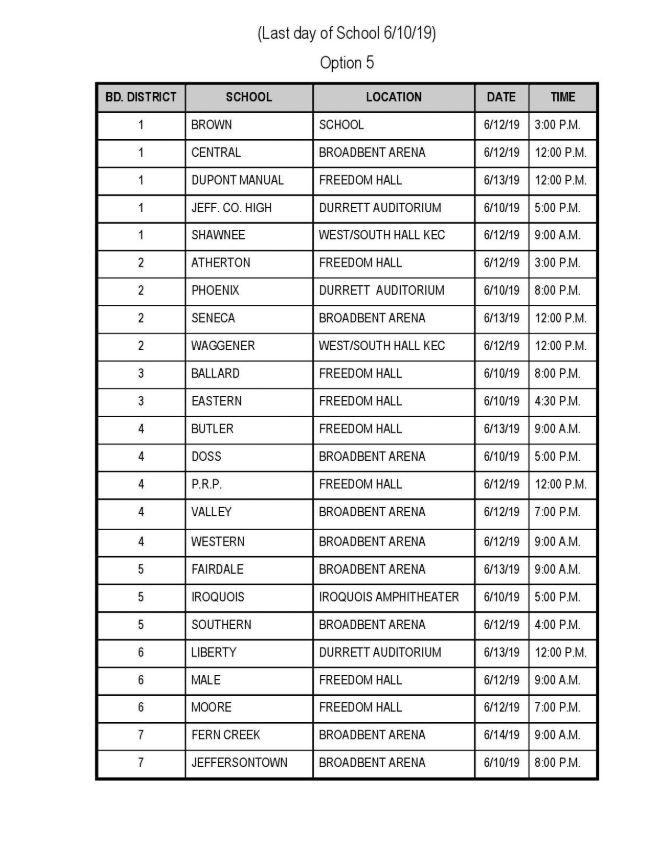 Related Stories:
Copyright 2019 WDRB Media. All Rights Reserved.