LOUISVILLE, Ky. (WDRB) -- A Louisville seventh grader just competed in a prestigious national science fair.
Katie Quinn was one of the youngest to compete, but that didn't stop her from taking home a big honor.
The 12-year-old science whiz kid recently competed in the Broadcom Masters, a national science fair for middle schoolers. Thousands apply every year, but the St. Francis of Assisi student was one of just 30 finalists who traveled to Washington D.C. to compete.
"We have to do challenges, so they observe our ability to use S.T.E.M. (science, technology, engineering and math) and our ability to communicate with others," said Quinn.
She worked for months on her master project that earned her a top spot.
"My project was to see if a herbicide caused Parkinson's Disease in these little flat worms called planeria," said Quinn.
That's a big subject matter for a middle schooler, but that didn't stop her.
"My mom is a physical therapist and she works with Parkinson's patients, and no one knows what causes Parkinson's Disease, so I wanted to find out at least one cause of it," she said.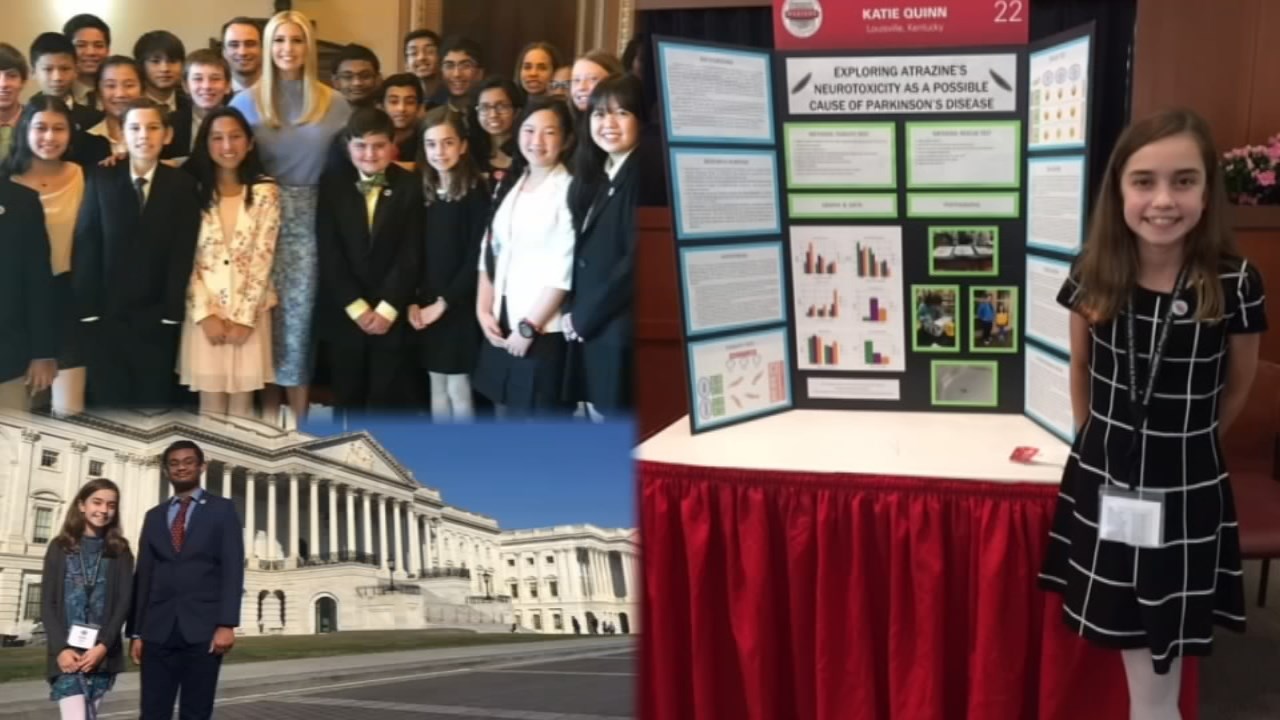 St. Francis of Assisi science teacher Fred Whittaker says he's not shocked Quinn made it to the finals. "I think she sees every opportunity that comes her way as a gift, and she inhabits those opportunities with a mind that's open, a heart that's open," said Whittaker.
While she was one of the youngest to compete in the national science fair, she walked away with a top prize.
"I got the rising star award, which means I get to be an official observer at the international science fair," she said.
She'll travel to Phoenix for that fair. Until then, she's focused on next year's science fair and expanding her research.
"I set the bar pretty high for my first science fair, so I'll just try to do as best as I can," Quinn said.
Two other St. Francis of Assisi students were also semi-finalists in the Broadcom National Science Fair.
Copyright 2018 WDRB News. All rights reserved.