FRANKFORT, Ky. (WDRB) -- Supporters say the odds for bringing sports betting to Kentucky are improving.
One key question surrounding the issue is whether it requires amending the state constitution. But backers of legalization believe that question has now been answered.
An expert on constitution law told lawmakers in Frankfort on Monday in no uncertain terms that sports wagering will not require a change in the state constitution.
"It's a blowout. There's no reasoned debate on the issue," constitutional attorney Dan Wallach said during meeting of the Interim Committee on Licensing, Occupations and Administrative Regulations.
Wallach, who said he has examined the issue for several states, told lawmakers that the original writers of Kentucky's constitution in the 1890s specifically decided not to include sports betting when they banned lotteries.
"The framers considered a ban on sports betting, and they rejected it," Wallach said. "Thus, there is no constitutional barrier to the legalization of sports betting in the commonwealth in Kentucky."
If no constitutional amendment is required, lawmakers could legalize sports gambling without putting the issue to a statewide vote, improving the chances of passage.
Senate Majority Floor Leader Damon Thayer called Wallach's testimony a "drop the mic moment" for supporters of sports betting.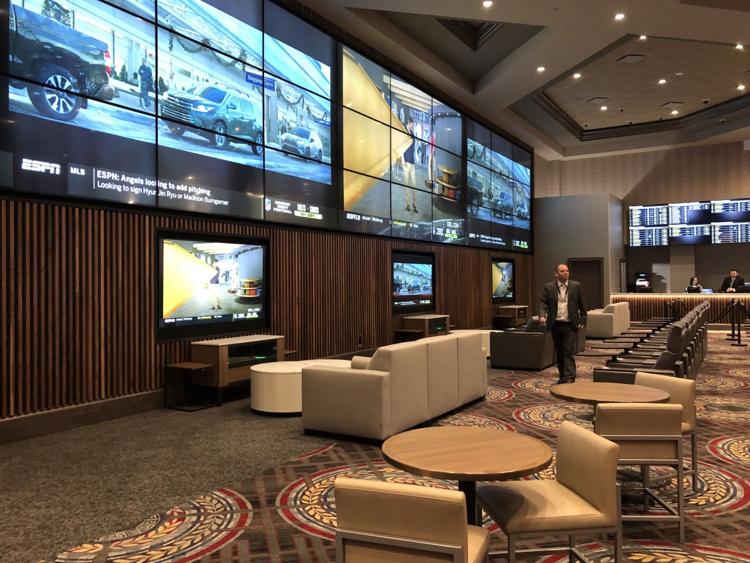 "You have done an excellent job of, I think, debunking the specious argument that it requires a constitutional amendment to enact sports wagering," Thayer told Wallach.
However, Stan Cave, a Lexington-based attorney with the Family Foundation, which opposes sports betting, disagreed.
"The plain language in Section 226 of the Kentucky Constitution, an opinion of the highest court in Kentucky at the time and two attorney general opinions make clear that a constitutional amendment is required to legalize sports wagering of the types being considered," Cave told WDRB News via email.
"While I professionally respect the proponents' Florida lawyer's differing opinion, he may not be thoroughly versed in Kentucky law," he said.
Rep. Adam Koenig, who already has filed a sports wagering bill, told reporters, "Honestly, we plan on acting on it pretty quickly."
Koenig believes the election of Gov. Andy Beshear, who supports sports betting, also improves the odds.
"With some help from the governor, that would get us some extra votes, and I think that would be might be particularly important in the Senate," Koenig said.
Koenig believes sports betting could generate some $20 million in revenue for Kentucky every year.
Related Stories:
Copyright 2019 WDRB Media. All Rights Reserved.