FLOYD COUNTY, Ind. (WDRB) -- An LG&E transmission substation exploded and caught fire Thursday night, sending black smoke high into the air over southern Floyd County near the Ohio River.
LG&E Spokesperson Chris Whalen said the initial report was of an explosion and fire around 7 p.m. at the substation on State Road 111 near Gap Hollow Road.
Floyd County EMA Director Kent Barrow said there are three tanks there that each hold 750 gallons of transfer oil. One of those tanks exploded, and the other two caught fire.
The fire burned for about four hours. Barlow said LG&E reported the fire started when a conductor failed in the substation.
The substation connects to transmission lines to bring power across the river to Louisville.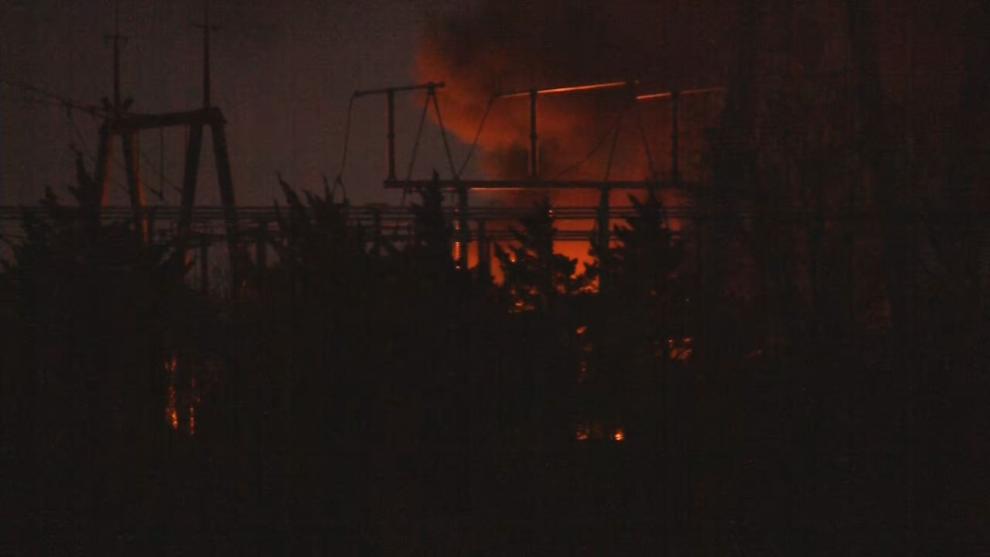 A fire tanker from the Louisville airport fire department was escorted by police to the scene to help firefighters put out the flames with foam, something Barrow said the burning oil in the substation needs. However, the foam from the airport wasn't needed. Crews on scene were able to put out the fire with their foam and equipment on hand.
State Road 111 was closed for more than four between Two Mile Lane and Five Mile Lane as crews worked to tame the fire.
No power outages are expected because of the fire, and no one was hurt.
Copyright 2019 WDRB Media. All Rights Reserved.