LOUISVILLE, Ky. (WDRB) -- Plans are being made to cut down on traffic headaches around the 11-day run of the Kentucky State Fair.
Louisville Metro Police said officers will help manage traffic Thursdays through Sundays during the fair. Thursday and Fridays they will help get people out of the fair quickly. On Saturdays and Sundays they'll help inbound and outbound traffic.
The main gate for the Kentucky Expo Center on Phillips Lane gets very crowded and backs up traffic and impacts Interstate 65 and the Watterson Expressway.
Lt. Dale Massey from the Special Events Unit said they will opt to close Gate One at some point on each of the two Saturdays during the fair, which is a traditionally busy day. He suggests using free lots, V and W on Phillips Lane across from the fairgrounds. Both free lots are only open Fridays, Saturdays and Sundays.
Kentucky Venues spokesman Cody Patterson said the goal is to get people in and out of the fair as quickly and safely as possible. So the fair will have express lanes again this year for people who pre-purchase both admission and parking tickets in advance through Ticketmaster. Express lanes are located at Gates 1, 3, 4, and 6. The express lane at Gate 3 will only be open on Friday, Saturday, and Sunday.
Here is a map of the Kentucky Expo Center parking lots: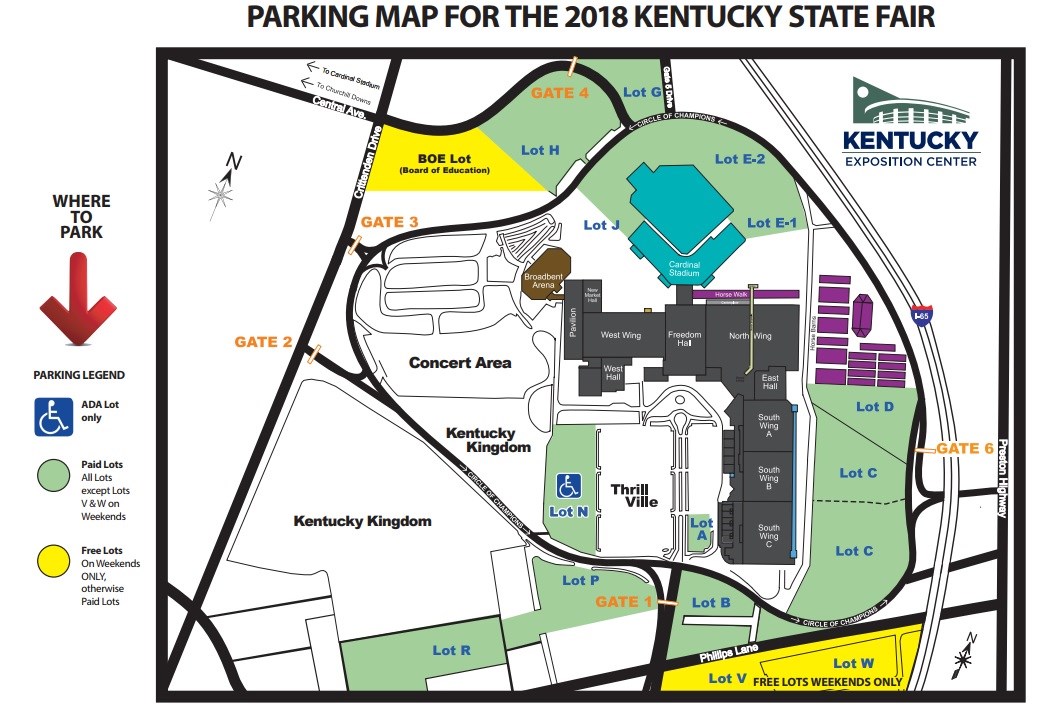 Patterson said the free 2018 Kentucky State Fair mobile app will also be updated with traffic and parking information. The app is available on both Google Play and the App Store. He said traffic and any other updates will also be posted on the Kentucky State Fair social media including Facebook and Twitter.
The 2018 Kentucky State Fair is Aug. 16-26 at the Kentucky Exposition Center. For more information, visit www.kystatefair.org
Tickets for parking and admission can be purchased in advance through Ticketmaster. Click here. 
Sunday-Thursday
7 a.m.- Gates open.
9 a.m. - 9 p.m. - Exhibit halls are open.
12 a.m.- Thrill Ville rides close.
Friday-Saturdays
7a.m. Gates open.
9 a.m. - 10 p.m. Exhibit Halls are open.
12 a.m. Thrill Ville Rides close.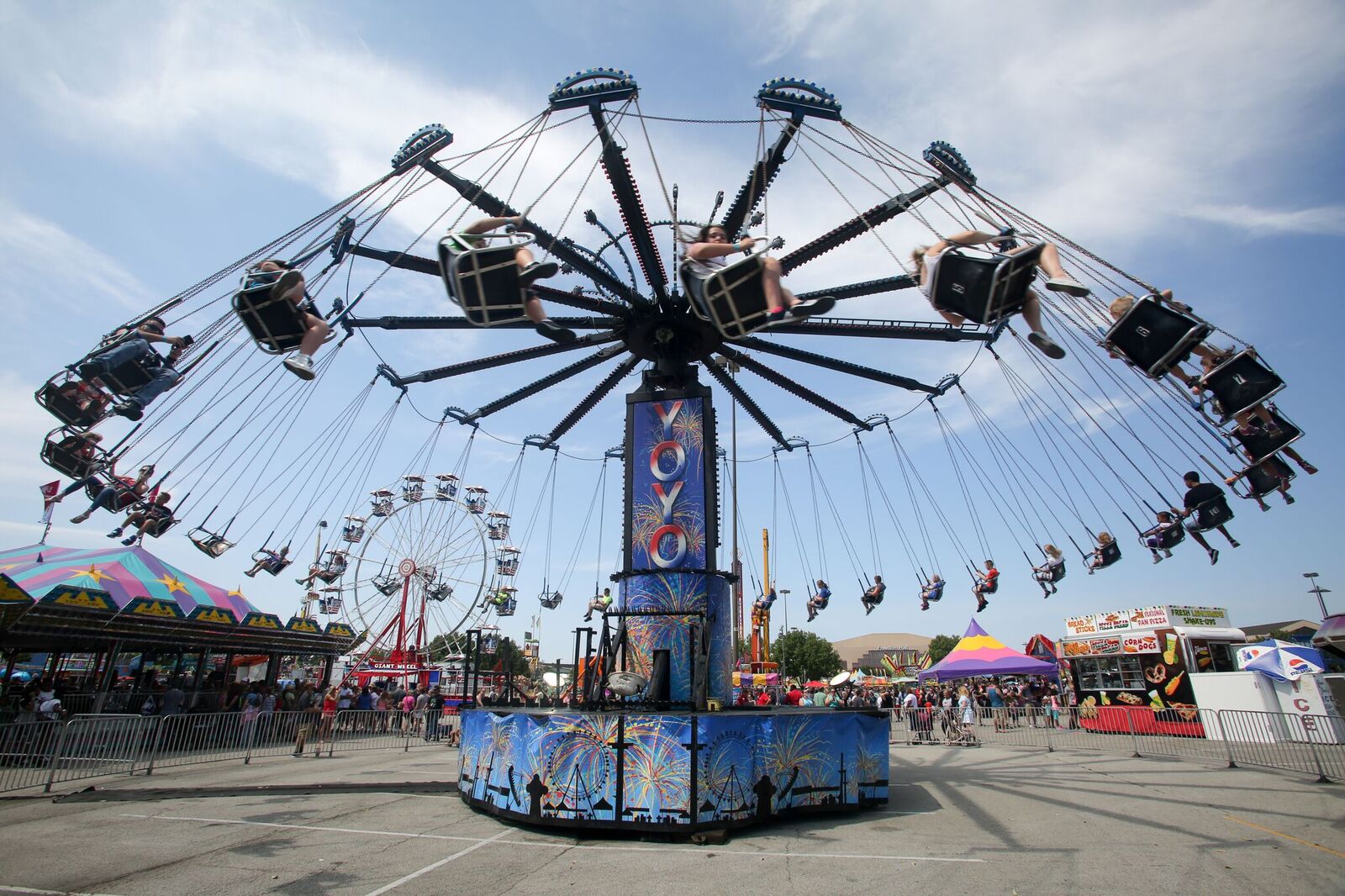 Copyright 2018 WDRB Media. All Rights Reserved.