LOUISVILLE, Ky. (WDRB) -- School districts across Kentuckiana are in need of bus drivers, including Greater Clark County Schools.
This week, several of the district's office workers and top officials had to jump in to help after some drivers called out.
"Here recently, we've had some drivers leave us. We've had some retire. And our margin for error is pretty slim now, in terms of staffing," said GCCS Superintendent Mark Laughner. "Right now, we have enough drivers to run our routes, but it's getting to that point where we're getting a little worried."
On Tuesday the district's new transportation director Daniel Borders sent a letter to families, saying in part: "I want to be transparent and open with all of the parents, guardians, and caregivers of our students: We are extremely short staffed... Every transportation staff member was on a bus yesterday and today. This includes office staff, mechanics, an assistant director, director, and a C.O.O."
On Monday, some parents received a text, saying: "Bus is not able to run afternoon run due to driver shortage. We will try to run a bus if possible later in PM. Please pickup if at all possible."
"We had four drivers call in at about 1:30 in the afternoon that they couldn't run their afternoon route because of illness," said Laughner, forcing the district to scramble with just an hour before dismissal.
Some drivers to run a double route to retrieve children from school.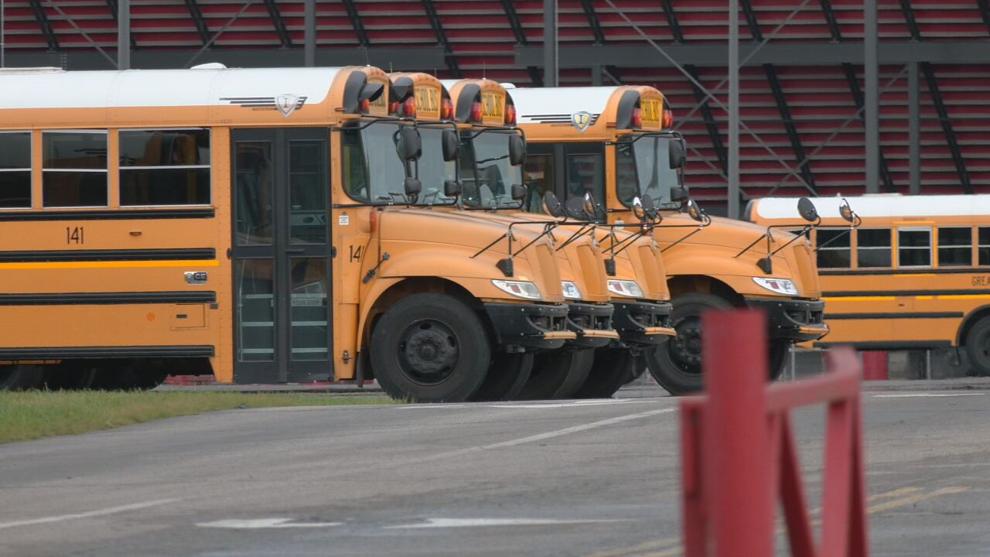 "We called the schools and said, 'Hey, keep these kids in the cafeteria until the bus comes and gets them,'" said Laughner, promising that the district will always find a way to transport children home. "Our policies and protocols are that, we're not just going to tell a kid 'Find your own way home.'"
The district is asking families for patience as they fill positions. Right now, it takes a month to get a CDL license to drive a school bus.
"The federal government and the state government is trying to speed that up, so school districts can try to get drivers faster, but it's every bit of a 30 day process in terms of the training and testing," said Laughner.
Greater Clark wants to raise pay for its bus drivers and will meet with its union on Friday.
Copyright 2021 WDRB Media. All Rights Reserved.