LOUISVILLE, Ky. (WDRB) -- The father of a Scottsburg High School student expelled for posting a violent video game on Facebook said the punishment does not fit the crime.
Kris Small said he got the news of the expulsion on Tuesday in a letter.
"It's not what we were hoping for," he said. "We were hoping that cooler heads would prevail."
Sean Small, 18, was initially suspended last month after posting video recorded in a smartphone app called "Walking Dead: Our World." In the augmented reality game, he used various weapons to slaughter zombies who were walking through the corridors of Scottsburg High School.
A classmate saw the video and reported it to school authorities. Kris Small agreed posting the video was not wise in light of recent school shootings.
"With this heightened sensitivity, it wasn't the wisest thing, but it wasn't a criminal thing," he said.
The school district held an expulsion hearing on Aug. 30. According to a hearing document, the school charged Sean Small with breaking several school policies: threatening a student, verbal or physical harassment, intimidation and bullying.
Until then, his father said, Sean Small had been a good student.
"He's had one detention in his entire school career for disruptive behavior," Kris Small said.
Because of privacy concerns, the school district would not comment.
The expulsion letter included a statement from principal Ric Manns in which he said expulsion was warranted because, "The posting of a violent video depicting the school and individuals within the school negatively impacts other students, and Sean's continued attendance would negatively impact other students."
Kris Small said his son is angry and disappointed.
"He's confused," he said. "'Like, all I did was post a game online. Why am I being punished for such a silly thing?'"
Small said his son, who is a member of the Indiana National Guard, is four classes short of graduation. He is concerned the lack of a high school diploma could affect his military career.
Scottsburg offered Sean Small an online option on the condition that he accepts the outcome of the expulsion process.
"Unfortunately, we can't agree to the terms the school set forth for it," Kris Small said. "We're having to look at other schools, other online options to complete that."
Sean Small also facing a misdemeanor charge of intimidation. The next hearing is set for Sept. 27. Because of the pending criminal charge, Sean Small's attorney would not let him be interviewed.
According to the expulsion letter, he could return to Scottsburg High School after this year. But Kris Small said that will not happen. He said his wants to move on.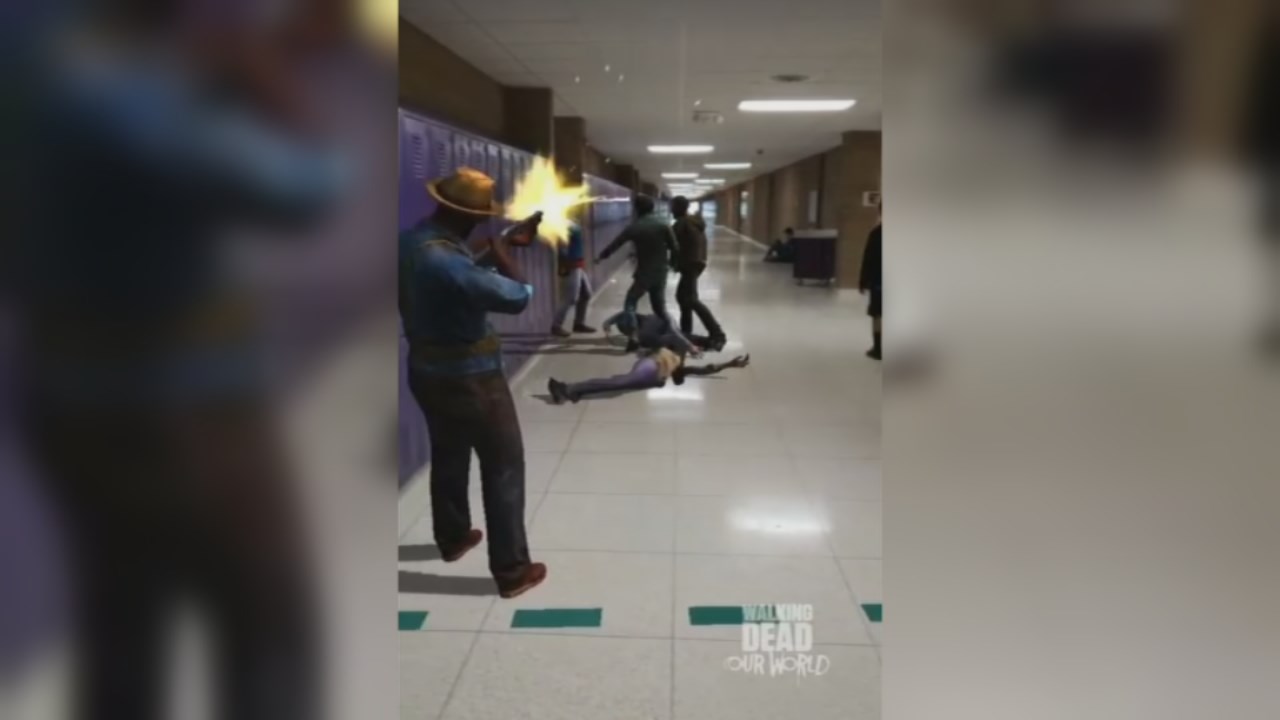 Related Stories: 
Copyright 2018 WDRB Media. All rights reserved.