LOUISVILLE, Ky. (WDRB) -- Two of Metro Louisville's top law enforcement officials spent Tuesday morning inside the trauma center at University of Louisville Hospital.
Federal agents retraced the steps of local victims of gun violence.
"This isn't just an LMPD issue. It's not a city of Louisville issue. It's not just a Kentucky issue," said Robert Brown, Special Agent in charge of Louisville's FBI Office.
Russell Coleman, who was also on the tour, is the U.S. Attorney for the Western District of Kentucky.
"We're going to arrest, and we're going to prosecute aggressively," Coleman said.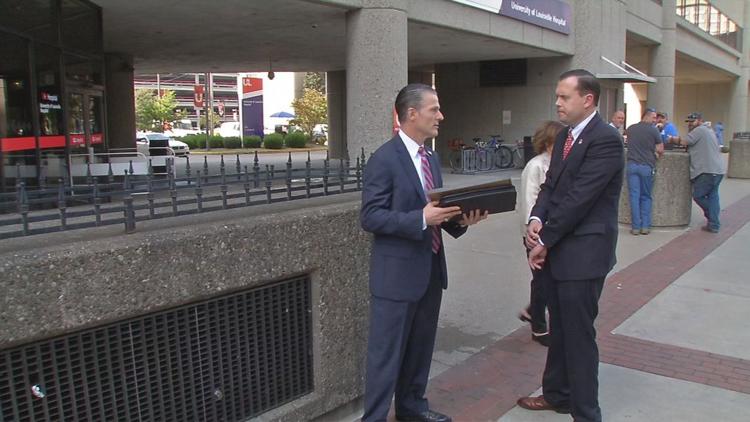 After the tour, Brown and Coleman presented an award and praise to the medical staff.
"For me, it was energizing to go behind the walls and see these heroes at work, all the different facets of one team coming together to save lives," Brown said.
The federal agents also had a message.
"If you have a gun as a convicted felon in this city, if you carry a gun as someone who is a drug user in this city, if you carry a gun, if there's a domestic violence order issued against you in this city, we're coming for you," Coleman said.
Federal officials believe gang violence is the driving force behind the increase in shootings.
Copyright 2019 WDRB Media. All Rights Reserved.