LOUISVILLE, Ky. (WDRB) -- Fern Creek High School administrators believe having clean clothes will help students in the classroom.
Last month, Fern Creek opened it's Laundry and Loot Center, which provides same-day laundry services to students and a wide variety of essentials. The Laundry and Loot Center is the brainchild of Fern Creek's principal, Dr. Rebecca Nicholas. 
"Dr. Nicholas came to me at the beginning of the school year with this big idea about setting up a resource for our students so they could come to school without fear of bullying or harassment, because they didn't look good or smell good," said Dr. Jai Wilson, assistant principal of Fern Creek High School. 
Wilson said research followed "that says that when kids have clean clothes, they come to school six or more days more a year."
Wilson said there were building modifications and a lot of work, but a donation from the Fern Creek High School Alumni Association helped get the equipment in place in time for February's grand opening.
"I'm excited to know that we offer these resources for our students," said Koki Harris, director of the Fern Creek High School Laundry and Loot Center.
Harris said the goal is to help students and their families. The center provides a laundry service for students who don't have access to a washer and dryer or clean clothes at home.
"If they want to come in and schedule an appointment, they can do their own laundry, or they can drop it off at the two drop-off points, and someone will pick their laundry up and have it by the end of the day," she said.
Wilson and Harris know that it's not easy for some students to participate, so they are always looking for ways to eliminate the stigma.
"I went into the classrooms and asked, 'What, if anything, would prevent them from using the program?'" Harris said. "And they said, 'What if I drop my laundry, and I get targeted?'"
School officials believe having clean clothes will improve student attendance and grades.
"This is one thing that we can control," Wilson said. "A lot of things we can't, so by opening up the center and providing an opportunity for them to use the center, we're hoping to reduce that number."
Some students who have access to a washer and dryer still like having a backup at school.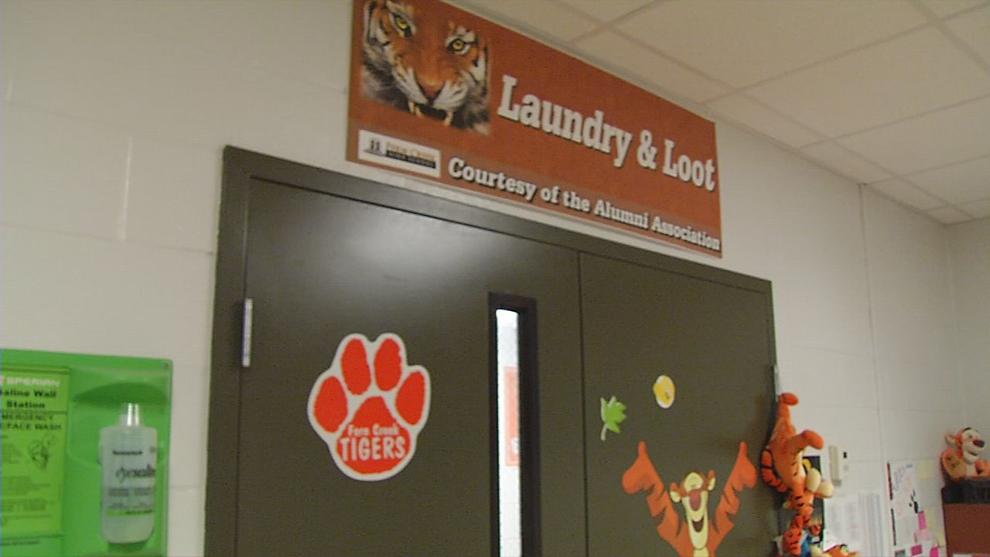 "We are trying every way possible to make them feel comfortable to bring their laundry in," Harris said.
Right now, Fern Creek is the only Jefferson County Public School that has a laundry center.
Copyright 2019 WDRB Media. All Rights Reserved.