LOUISVILLE, Ky. (WDRB) -- From the moments the doors of the W.E.B. DuBois Academy opened, the new all-male JCPS middle school for students of color was under tremendous pressure to succeed.
Critics said the concept took Louisville schools back to segregation, while supporters said a customized learning environment for minority students could produce results that would benefit the community for generations to come. 
As the first school comes to a close, principal Robert Gunn Jr. still feels that pressure. 
"We want to forge history, and to whom much is given, much is expected," Gunn said. "So we want to continue the work."
What's working so far is the brotherhood Gunn and his roughly 30 faculty and staff members created on campus.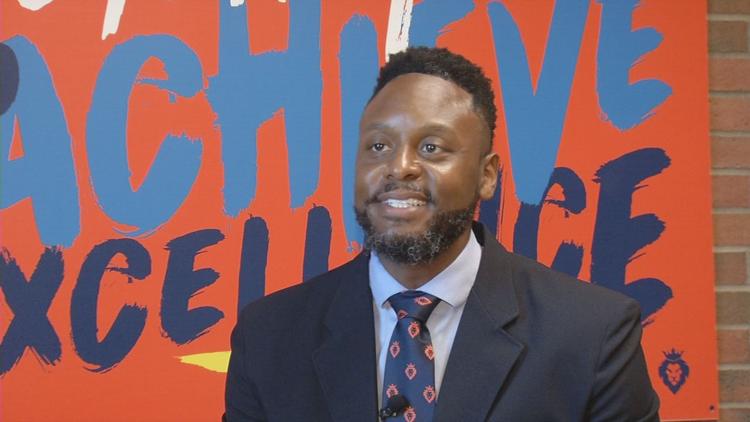 Each day starts with hugs and high fives in the cafeteria at 7:30 a.m. and students reciting a chant saying in part " I will achieve my goals" and "I was born to achieve greatness."
It speaks to the environment JCPS tried to build when it piloted this school named after the co-founder of the NAACP. 
The student population is 86% African American, the group lagging furthest behind academically, according to district reports. The faculty teaches from a custom-made Afrocentric curriculum.
Sixth-grader Jalen Dykes explains it best. 
"For example, the STEM (Science Technology Engineering and Math) class — they put in black inventors ... So you know how wonderful you were," Jalen said. "How what you came from is proud."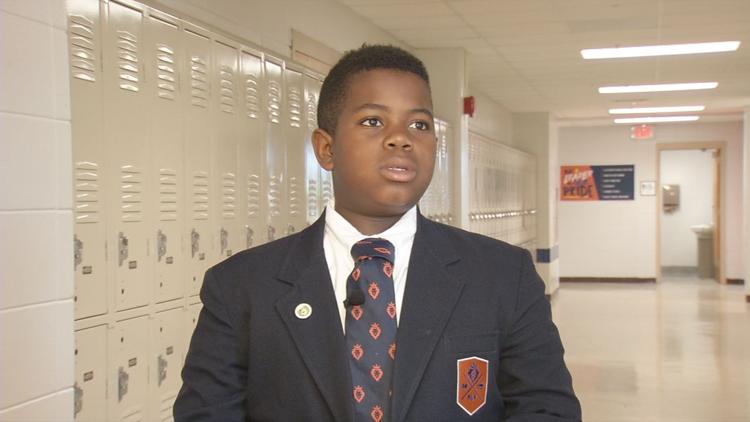 First-year scores at the academy showed about 60% of students on track for math goals, 50% for reading.
"I figured if we could make sure our young men are good people, they learn how to accept correction, they learn to take initiative and be disciplined, then things like test scores would take care of themselves," Gunn said. 
The true test for the students' academic growth came this week as the school wrapped up its KPREP exams. Results will come in this summer.
"I would just tell people the growth that we've seen is outpacing our peers in the district pretty significantly," Gunn said. "We will just continue to work, and I won't be satisfied until all of our young men are where they need to be."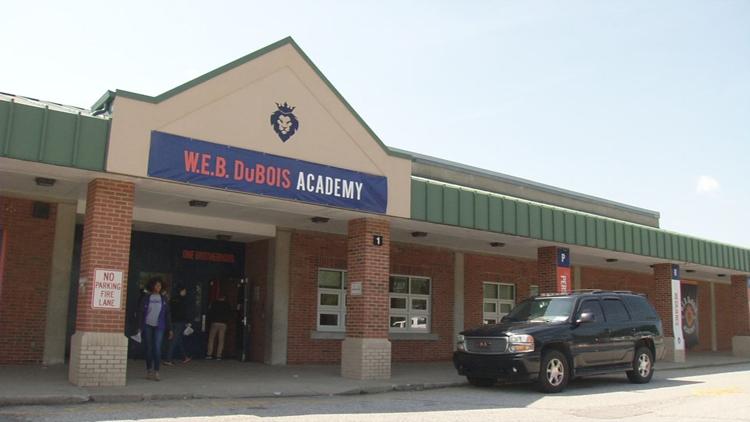 Regardless, the impact on behavior is undeniable. At one time, one in three black students were suspended before graduation in JCPS, according to the district's reports. Gunn said W.E.B. DuBois Academy only suspended 18 students all year.
"There's not everybody fighting and stuff," Jalen said. "We're all together."
JCPS leaders are considering replicating DuBois Academy with a similar model for girls of color.
"I'm excited. We had to go first," Gunn said. "We had to show that something like this, A, is possible, B, is meaningful and, C, the work that we're doing is worth it."
Next year, W.E.B. DuBois Academy will double in size to sixth and seventh grades, with about 300 kids. It's also moving from shared space at Gheens Academy to its own campus at what's currently Liberty High School.
The year-one results of the DuBois Academy are scheduled to be part of a work session with the Jefferson County School Board on Tuesday. 
Copyright 2019 WDRB Media. All Rights Reserved.