NEW ALBANY, Ind. (WDRB) -- A former Scribner Middle School cheerleading coach is behind bars after a warrant was issued for her arrest on felony theft and forgery charges.
Erin K. Bryson, 30, was arrested in Clark County on Wednesday on seven counts of forgery and one count of theft. All of the charges are Level 6 felonies.
Bryson is accused of forging checks that were initially made out to Scribner Middle School's cheer program. Seven different victims were targeted with those checks ranging from $95 to $225, a grand total of $1,241.91.
This isn't the first time Bryson's name has been involved in an instance where money turned up missing from a cheer program. In 2017, thousands of dollars came up missing from the Clarksville Little Generals football and cheer leagues. Bryson was the cheer coach and claimed she wasn't responsible.
"We weren't getting direct answers," she told WDRB News in 2017. "There were so many different excuses, so many different reasons. There were different amounts thrown out."
A Clarksville Police officer serving as treasurer of the little league board was eventually found responsible.
But, several parents have reached out to WDRB News to explain how Bryson set up personal PayPal accounts in 2017 to receive donations. The little league was not aware of the PayPal accounts.
However, Bryson hasn't been charged of those claims.
According to documents, Bryson became the coach at Scribner Middle School in May 2018 and resigned in February of this year.
Assistant superintendent Bill Briscoe sent a statement to WDRB News that read:
"This individual resigned from her coaching position last year. The School Corporation is cooperating with law enforcement, and has no further comment at this time."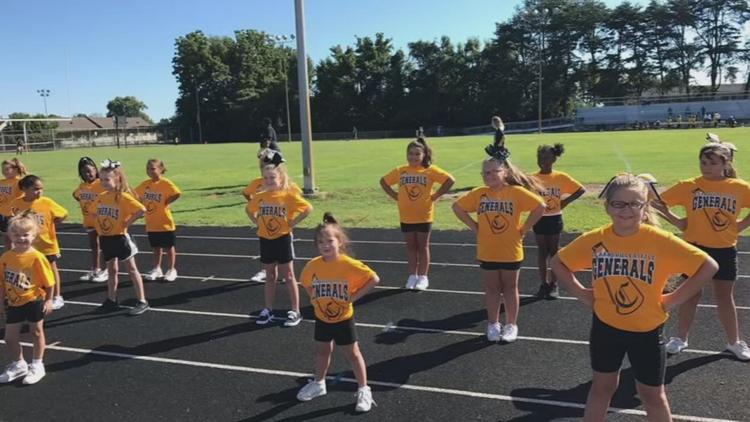 She's in jail right now on a $7,500 bond and is due back in court on Aug. 29.
Copyright 2019 WDRB Media. All Rights Reserved.