LOUISVILLE, Ky. (WDRB) -- Police have arrested a fourth suspect in connection with the shooting of a man found dead in the parking lot of a Radcliff apartment complex earlier this month.
According to an arrest report, 21-year-old Temorris Davis Jr. was arrested Tuesday afternoon by the Radcliff Police Department.
Police say the body of 25-year-old Lashard Harrison was found next to a car in the parking lot of the Pin Oak Apartments in Radcliff on May 22.
Police say Davis, along with three others -- 20-year-old Tyler Lawrence, 22-year-old Elijah Barnett and 27-year-old Donyale Jones -- arranged to illegally buy pills from Harrison.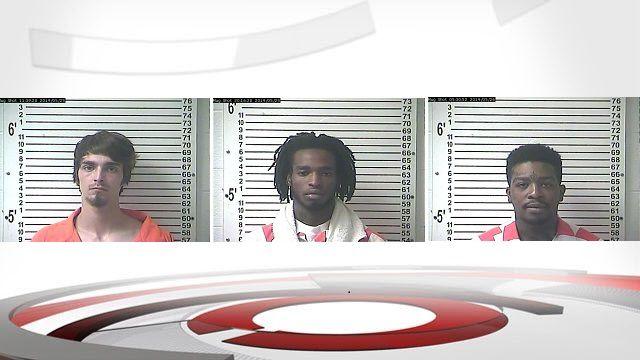 During the drug deal, police say they robbed Harrison of the pills and fired several shots in his direction, hitting him and ultimately killing him.
All four of the suspects face murder and robbery charges.
Related:
Copyright 2019 by WDRB Media. All rights reserved.