LOUISVILLE, Ky. (WDRB) --  The Franciscan Kitchen unveiled a new addition Saturday that works to provide a little extra comfort to those it serves.
The new pavilion, which will provide shelter to guests of the Franciscan Kitchen, was made possible through an anonymous donation. It's been named in memory of someone special to the organization.
Richard "Big Red" Thomas was a longtime employee at the kitchen who died in 2019. Many memories of him were shared during the dedication of the pavilion.
"The first thing that popped into our minds is 'This has got to be dedicated to Big Red, because Big Red literally lived his life here for 20 something years,'" said board of directors chair Alan Kissel.
"He would do anything for anyone, he would give you the shirt off of his back," said executive director Chuck Mattingly. "He was that good to this place, he was that good to every brother and sister he met on the street." 
That's because Big Red was himself a visitor to the Franciscan Kitchen, and made enough of an impression that he was offered a job. He then spent rest of his life dedicated to the organization's mission of providing well-balanced meals to those in need.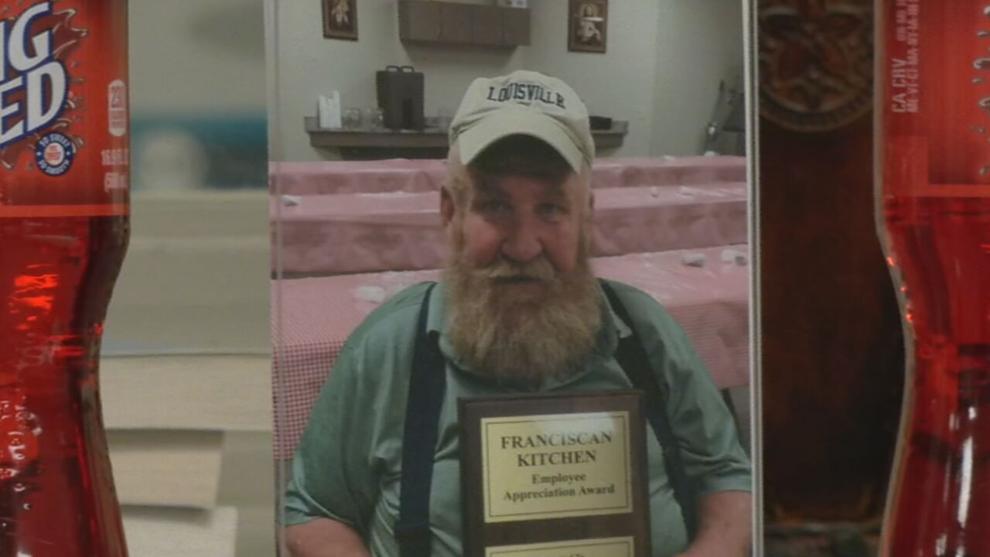 "Anytime anyone met Big Red he would tell you how this place turned his entire life around," said Mattingly.
The pavilion named in his memory will provide protection from the elements to people as they're waiting for meals.
Something Mattingly noticed was a need when he first started at the kitchen more than a decade ago.
"This has finally come to fruition that our guests will be protected from the bleeding sun, from the pouring down rain as they're waiting to come in here," said Mattingly. "It's very important that they have this facility because it's bad enough on them outside anyway."
A place of shelter that will make things a little bit better for those already struggling, a fitting memorial for a man who spent much of his life working towards that same goal.
"This was his heart and soul, and Big Red will forever be remembered," said Mattingly.
The Franciscan Kitchen has more projects in the works. People can keep up with the organization through its website and Facebook page. 
Copyright 2021 WDRB Media. All Rights Reserved.