LOUISVILLE, Ky. (WDRB) -- Staying at the Galt House the weekend of the Kentucky Derby usually comes at a hefty price tag.
A three-night stay over Derby "would cost you about $5,000," according to the hotel's general manager, Patrick Gregory.
But this year, the hotel is throwing it back to the first running of the Kentucky Derby in 1875.
One lucky sweepstakes winner will stay for three nights for $1.75 a night, which is about the price of a hotel room 145 years ago.
"Derby is legendary in the Louisville market, and we are the legendary partner for the Derby," Gregory said. "So we are offering one legendary experience at a legendary price."
The goal is to show off the hotel's $85 million construction project.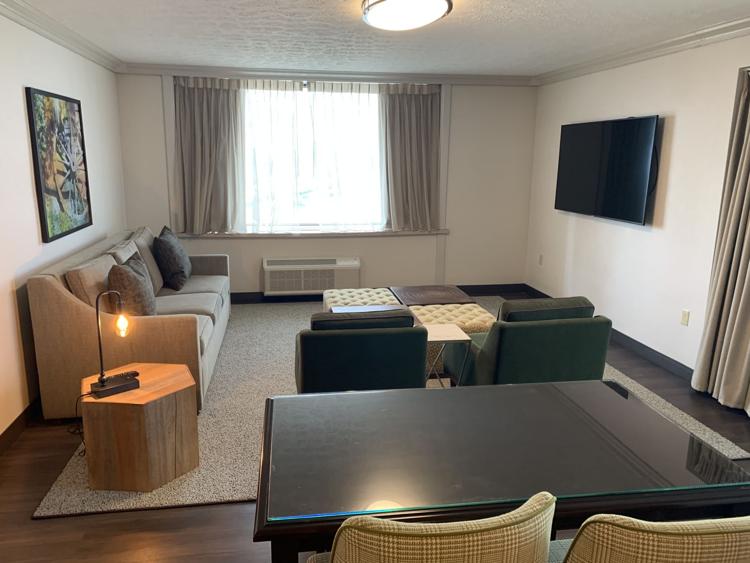 "It's more for exposure, not necessarily revenue generating," Gregory said.
Click here to apply for the sweepstakes.
Construction on the West Tower of the building is mostly completed. The grand staircase will be finished next month. The West Tower lobby will be done just before Thunder and all the guest rooms should be done by summer. Some rooms are already completed. 
The East Tower "lobby is completely closed," Gregory said. "We are finishing up the demo phase right now. The second floor, we're still doing meetings on. That's the location of our grand ballroom. We're also using the third floor as well. So aside from the lobby, the east tower is fully functioning."
Back at the West Tower, the new Jockey Silks bar and Walker's Exchange restaurant opened in November.
The rooftop restaurant, Swizzle, which was formerly Revue, will open in April.
The construction should be finished by July. 
Copyright 2020 WDRB Media. All Rights Reserved.