JEFFERSONVILLE, Ind. (WDRB) -- The cause of the explosion at a Jeffersonville home Sunday was due to an increase in natural gas, investigators said Tuesday.
But what ignited the excess gas is still unknown.
Vectren, an energy company that services the area, released a statement Tuesday evening citing natural gas as the cause but denying any responsibility for the disaster.
"The source of the natural gas involved in the incident appears to have been in the interior of the home, not on pipeline or infrastructure owned by Vectren," the statement read.
Vectren conducted an independent investigation aside from that of the Jeffersonville Fire and Police Departments.
"The interior home occupant certainly is responsible for the detection of any suspicious activity within the interior of the home on their side of the meter," Vectren Spokeswoman Natalie Hedee said Wednesday.
As stated in Vectren's Customer Rights and Responsibilities letter given to new customers, the customer is responsible for maintenance past the gas meter.
Vectren's investigation found that there was a buildup of natural gas that began approximately 12 hours prior to the explosion, but the company still won't say what ignited the gas.
"I cannot comment on the experience of anything inside the home as that investigation is ongoing and led by the Jeffersonville Fire Department and Police Department," Hedee said.
Although WDRB News spotted Vectren crews checking meters and yards Tuesday, city officials said Monday that all gas lines in the Capitol Hills neighborhood area had been secured by the gas company.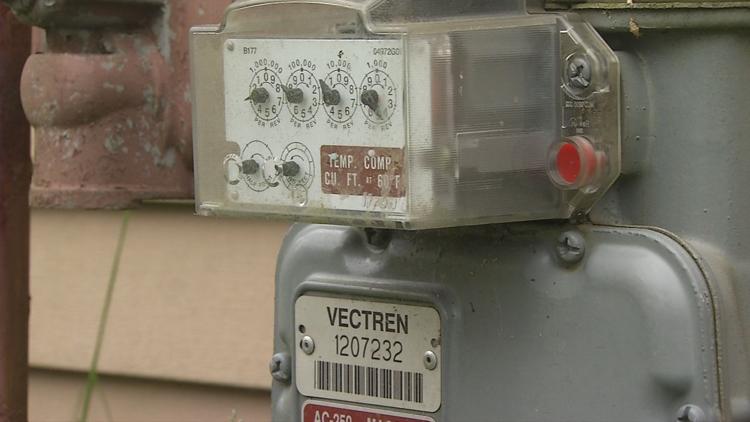 To prevent this tragedy from happening again, Vectren is encouraging natural gas customers to pay attention to areas around the home where gas can be seen, listen for hissing sounds and especially be aware of any smells that may resemble a rotten egg odor.
"If that is smelled, a customer should call Vectren or their natural gas service provider immediately to report the possibility of a suspected natural gas leak," Hedee said.
Related Stories:
Copyright 2019 WDRB Media. All Rights Reserved.