JEFFERSONVILLE, Ind. (WDRB) -- Craig Olinghouse is a father of two, and the school bus usually made mornings easy.
But the bus will no longer stop in their neighborhood or in any of the purple areas on this map: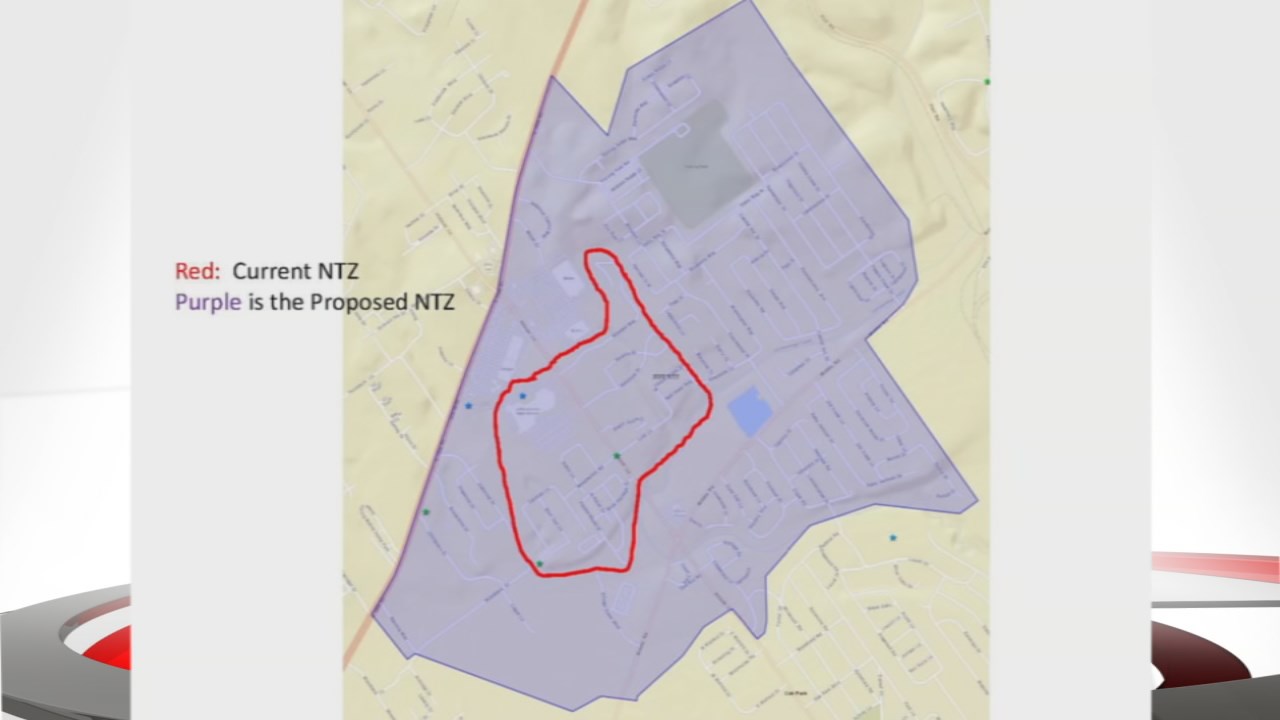 It's part of Greater Clark County Schools' newly-extended "No Transportation Zone" for Jeffersonville High School. The district said the change eliminates bus routes to help with timing issues at River Valley Middle School.
"Back in my day, it was fine," Olinghouse said. "But unfortunately, the day and age we live in, now you have to worry about predators and that kinda stuff."
Last year, his teenagers caught the bus just around the corner from their house. But now, his sons could be walking along some busy roads to get to school. The trip from their house to Jeffersonville High School is 1.6 miles.
"Traffic is another thing, because there's not really crosswalks," Olinghouse said.
Ty Anderson is a parent facing the same bind as Olinghouse, now trying to figure out another way to get his 15-year-old twins to school.
"There are kids who are gonna be put in danger by walking these streets," Anderson said. "Thirty-two minutes, according to Google, for my kids to walk. That's 32 minutes there, 32 minutes back. That's not in my kids' best interest to be walking that distance."
And his worry goes beyond the first few weeks of school.
"When it gets to be winter, they're gonna be walking out there, without sidewalks, in the dark," Anderson said.
But it leaves some parents scrambling to figure out another plan.
"It's crunch time," Olinghouse said. "We have to figure something out and figure something out quick."
Jeffersonville Mayor Mike Moore say's he has concerns about the safety students forced to walk. 
"I'm all for sharpening the pencil, and looking for ways to do things, and be more efficient, but I don't think you put the risk of putting kids' lives at stake trying to get to and from school," Moore said. 
The GCCS website says students in several of the affected neighborhoods can apply for another bus route.
Copyright 2018 WDRB Media. All rights reserved.