GEORGETOWN, Ind. (WDRB) -- Residents of a southern Indiana town are worried getting rid of its police force.
Police officers in Georgetown said they don't know if they'll be out of a job. Even Police Chief Denny Kunkel is being told by town leaders: "no comment." 
Neighbors confronted town council members during a heated meeting on Monday night.
"I'm really angry," Michelle Rechner said. "I really am."
"Nobody knows anything," George Patel added. "That's the biggest issue right now."
Council members said they weren't voting on dismantling the department at Monday night's meeting.
"You don't have to worry about the police department being gotten rid of behind your backs," council member Joshua Cavanaugh said. "It would all take place in a meeting like this."
But as for the future, no one will confirm or deny if the town will eventually dismantle the police department.
"You guys look like you're hiding it!" Joanna Pryor shouted to council members. "This makes you all look guilty."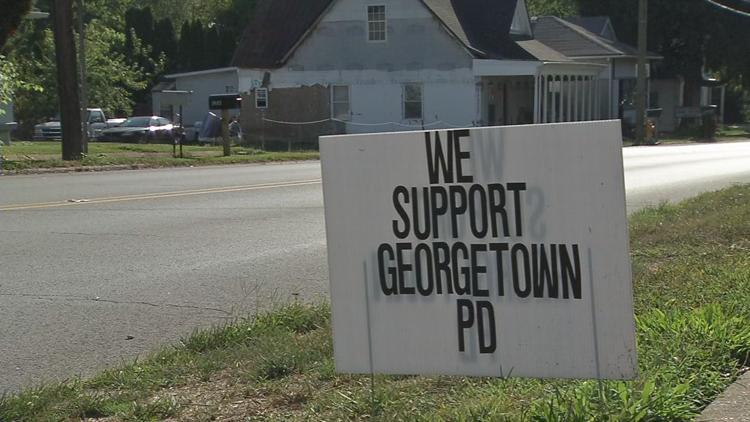 "I have no comment," town council president Everett Pullen said when asked if rumors of the town dismantling the police department were true.
"I made many attempts to get a hold of people here, and no one responded to me," Kunkel said during the meeting. "One of my officers was contacted by a Floyd County (Sheriff's Department) command officer, and he told him that you might want to look for another job, because we're taking over.
"People just can't live with no comment. It doesn't work."
Town council members said any kind of decision would be made in a future public meeting. The town council meets again next month, but an agenda has not been set yet.
Related Stories:
Copyright 2019 WDRB Media. All Rights Reserved.