WARNING:  This story contains graphic imagery. Viewer discretion is advised.
LOUISVILLE, Ky. (WDRB) -- A dog found shot in the face dozens of times was rushed to Louisville for eye removal surgery.
The Arrow Fund rescued the dog from Powell County in eastern Kentucky and says he had tiny bullet fragments in his head. Surgeons say the wounds appear to be the result of buckshot, which are small lead pellets fired from a shotgun.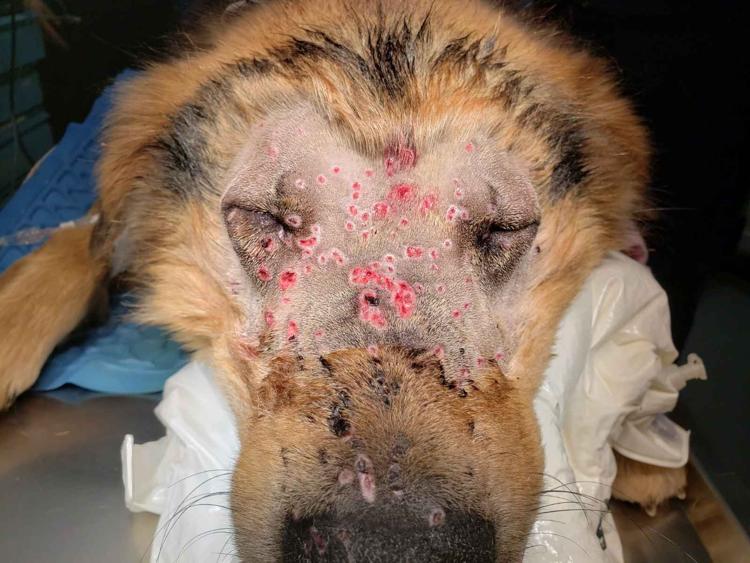 "With all that he has suffered, he is still a sweet and gentle soul," the Arrow Fund posted. "One of his specialists told us today that she went in to check on him, knelt down and he put his big paw on her shoulder and rolled over for a belly rub."
Rescuers named him "Buster" and say both eyes had to be removed. He's now recovering. Rescuers believe his medical bills will be between $5,000 and $6,000 and are asking for donations.
Copyright 2020 by WDRB Media. All rights reserved.