WARNING: The video that accompanies this story contains graphic imagery, as well as profanity. Viewer discretion is advised.
LOUISVILLE, Ky. (WDRB) -- Newly-released body camera video appears to show what happened Thursday morning, when a Shively police officer shot a man in south Louisville.
During a news conference Friday afternoon, police identified the officer who fired the shots as Officer Steve Becker, an 11-year veteran with the Shively Police Department.
According to Shively Police Chief Kevin Higdon, the shooting took place near the intersection of San Jose Avenue and Grandview Drive shortly after 10 a.m. Thursday.
Chief Higdon says police received several phone calls from residents saying that a man was going in and out of back yards in the neighborhood.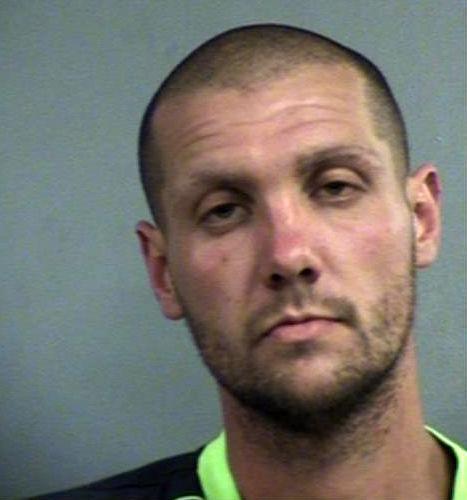 When a Shively Police officer arrived, Higdon said the suspect -- now identified as 26-year-old Terry L. Sams -- took off running through more back yards. The officer chased the suspect on foot, as more officers arrived at the scene.
Newly-released body camera footage appears to show what happened next. As Officer Becker approached Sams, several officers were ordering him to put his hands up. Instead, police say Sams pointed a weapon at Becker.
Several shots can be heard on the video. A few moments later, the video appears to show Sams lying on the ground. Police pointed to what appeared to be a handgun on the ground next to him. 
In a separate body camera video, an officer can be seen picking up the firearm next to the suspect and checking it.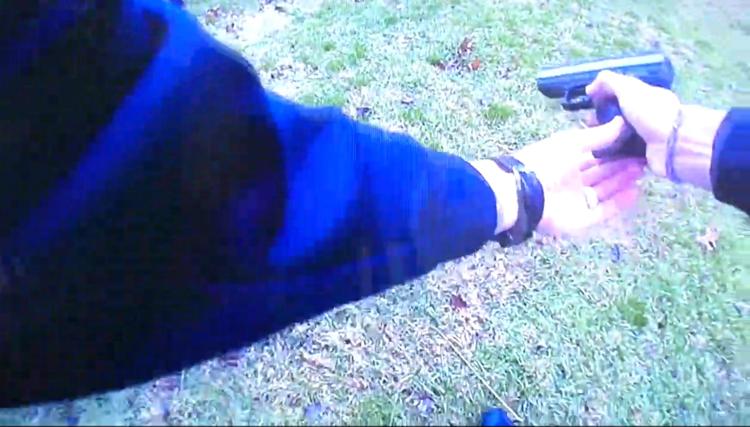 Police say the weapon was loaded, and there was a round in the chamber. Police say they also found drug paraphernalia near Sams.
Sams was shot several times, including in the torso, hip and leg. Police say they called for EMS "immediately."
Sams remains at University Hospital, but his condition has stabilized. When he recovers, police say he will be charged with first-degree wanton endangerment, fleeing or evading police, possession of a handgun by a convicted felon, criminal trespassing and possession of drug paraphernalia.
Police say Officer Becker has had no disciplinary action taken against him -- and has received one letter of commendation -- during his 11-years with the Shively Police Department.
He has been on paid administrative leave since the shooting.
"An officer never, never wants to fire his weapon," Higdon said on Thursday. He just wants to come in and do his job and go home. That's what every officer who puts on the uniform wants to do."
Copyright 2019 by WDRB Media. All rights reserved.