LOUISVILLE, Ky. (WDRB) - The summer sun means it's time to fire up the grill!
Jim Lehrer from Brownsboro Hardware and Paint talks about three different grills and how they can impact the food you're making.
He brought a Big Green Egg, Weber Gas Grill and Traeger Pellet Grill to the WDRB studio. The Big Green Egg is a kamado-type grill that uses a hardwood charcoal. The Weber Gas Grill can preheat and cook in five minutes. The Traeger Grill uses a wood pellet to feed the firebox.
Lehrer also showed WDRB viewers how to make the following recipes on the grills: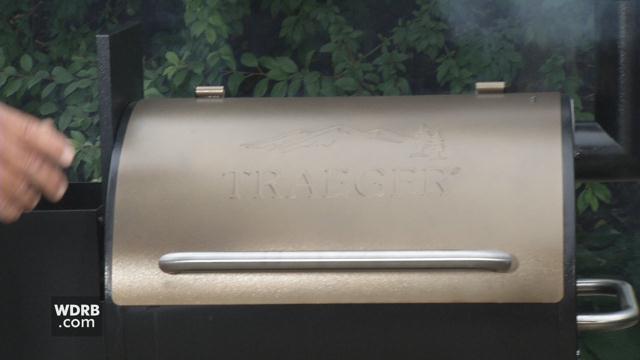 PULLED PORK SANDWICHES
1 - 7 to 10 pound Pork Shoulder Bone in (Boston Butt)
As needed Traeger Rub
2 Cups of Apple Juice
Traeger BBQ Sauce
10 Hamburger Buns
Cut through the fatty side of the Pork Butt and rub generously with seasoning.  Place in a roasting pan uncovered and add Apple Juice up to ¾" of the pan.  Smoke for 3 hours at 225 degrees.  Increase the temperature to 250 degrees and cook another 6 to 8 hours.  Internal temperature should reach 190 degrees.  Remove and let it rest for at least 20 minutes.  Remove the bone, shred, and serve!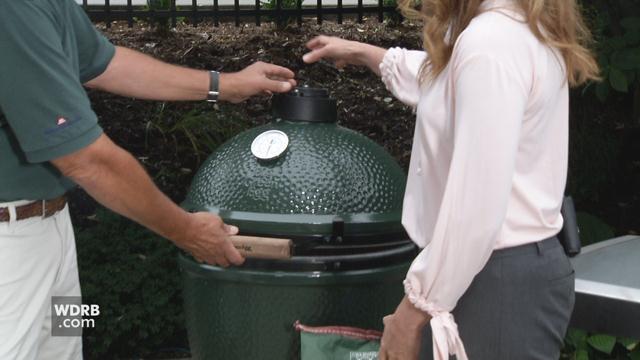 EZ SMOKED WHOLE CHICKEN
1 - 2 to 3 LB Whole Chicken
Trager Poultry & Pork Rub
Spatchcoch the chicken by cutting through the back to flatten out the entire chicken.  Rub generously with Trager Rub and flatten out on the grill and cook at 325 degrees.  Finished internal temperature should read 160 degrees.  Pull off and let it rest for 10 minutes and your internal temperature should rise to 165 degrees.
CHERRY DUMP CAKE
1 can of crushed pineapple un drained
1 can of cherry pie filling
1 pkg. of yellow cake mix
½ cup of unsalted butter cut into small pieces
Preheat your grill to 375 degrees. Mix pineapple and pie filling into a 10-cup baking pan. Spread the dry cake mix over the fruit mixture. Dot the butter evenly over the cake mix. Cook until the top is golden brown 45 – 60 minutes. Serve with ice cream.
Copyright 2018 WDRB Media. All Rights Reserved.