JEFFERSONVILLE, Ind. (WDRB) -- A new elementary school is being built in Jeffersonville.
Greater Clark County Schools broke ground on a new $11.5 million elementary school on East Court Avenue.
After more than a year of planning, dignitaries and students joined in a ceremony to put shovels in the ground to mark the beginning of construction.
"We have these tremendous young people who deserve a tremendous opportunity here in downtown Jeffersonville," Greater Clark County Schools Superintendent, Andrew Melin said. 
The building will include three classrooms for each grade level, kindergarten through fifth grade. It will also include a preschool classroom, special education classrooms and a media center. Plus it will have an indoor two-story slide.
The school district is partnering with the city of Jeffersonville to utilize the Nachand Fieldhouse as the school's gymnasium.
Jeffersonville Mayor Mike Moore says it took teamwork to overcome opposition to the school, but he says they knocked on doors, got signatures and fought for the school to at the central location.
"I take so much pride in everything we do. But of all the projects we have put together, this one has probably tugged at my heart strings more than any other," he says.
The groundbreaking comes after the district closed Springhill and Maple Elementary Schools. Staff members, students, teachers and city officials were all at the ceremony.
Teacher Sharon Leavell-Marshall is excited to see the project get going. "We need new things. We need modern things. And we just need to feel a sense of a place where we belong," she said.
The new elementary school is expected to be finished by January 2020.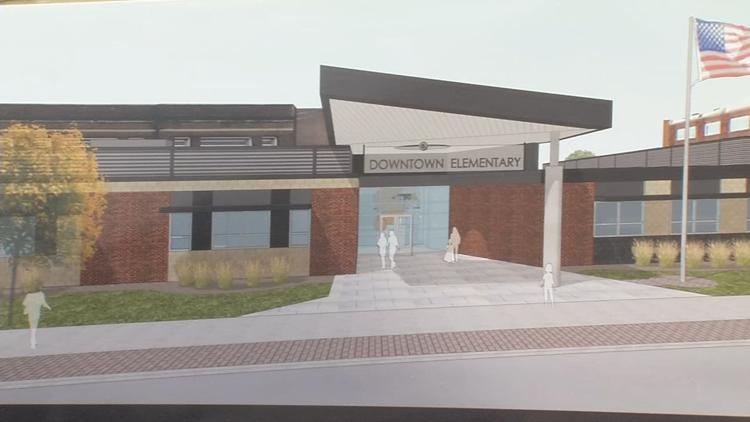 Copyright 2018 WDRB Media. All Rights Reserved.