ELIZABETHTOWN, Ky. (WDRB) -- A group of physicians at Hardin Memorial Health teamed up to contribute $18,000 to coworkers at the hospital financially impacted by the pandemic.
The group is made up of the "hospitalist" physicians at the hospital, who provide inpatient care for more than 60% of the patients at HMH.
While medical professionals like the hospitalists are still at work facing COVID-19 every day, many of their colleagues were forced to shorten hours and even furlough. 
So these physicians felt called to help out.
"We miss them," HMH physician Dr. Daniel Curran said. "We want them to get back to work as safely and as soon as possible. We want to be able to take care of them until then."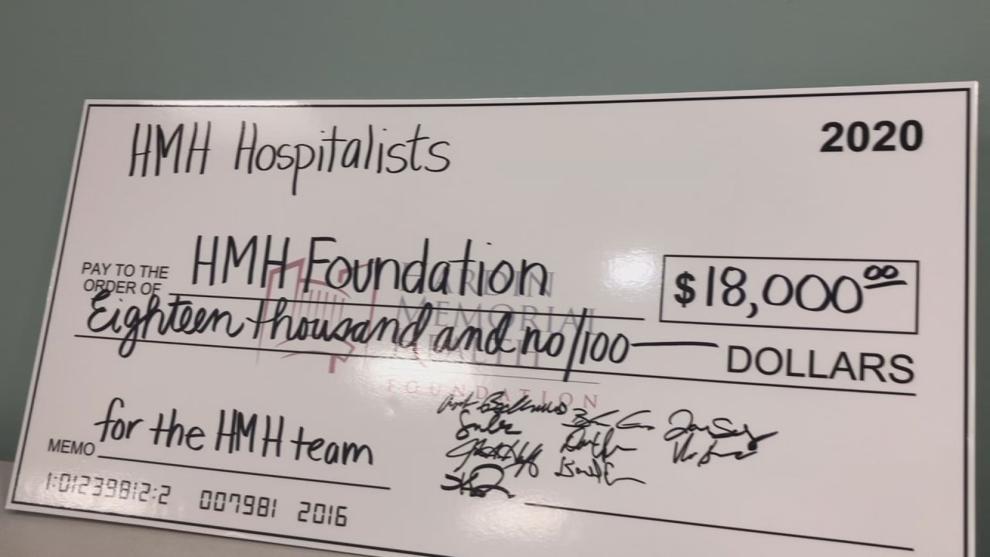 HMH said some employees have extraordinary expenses related to COVID-19. The donation will go straight to those employees.
"Whether it's housekeeping or a nurse assistant that we don't get to see anymore, hopefully until we do, we'll be able to take care of them at home," Curran said.
There is a larger HMH Foundation COVID-19 Emergency Fund that has collected more than $55,000 total. The community can show support by donting to that at ourhmh.org.
Copyright 2020 WDRB Media. All Rights Reserved.