LOUISVILLE, Ky. (WDRB) -- The family of Louisville Metro Police Officer Nick Wilt spoke Thursday with WDRB News for the first time since Wilt was shot while responding to a mass shooting in downtown Louisville. 
Wilt was one of the first officers to respond to the shooting at Old National Bank on April 10, his fourth-ever shift on the force. He was shot in the head and rushed to University of Louisville Hospital for brain surgery. He has remained in critical condition since and battled pneumonia at one point before he was able to be taken off a ventilator.
He was moved to Frazier Rehab on May 10, where he showed signs of improvement during his first week. Last week, Wilt's family said he is "the most awake he has been" since the shooting.
Nick Wilt's younger brother, Alex Wilt, said he has a long road ahead in his recovery, but the family remains optimistic about his future.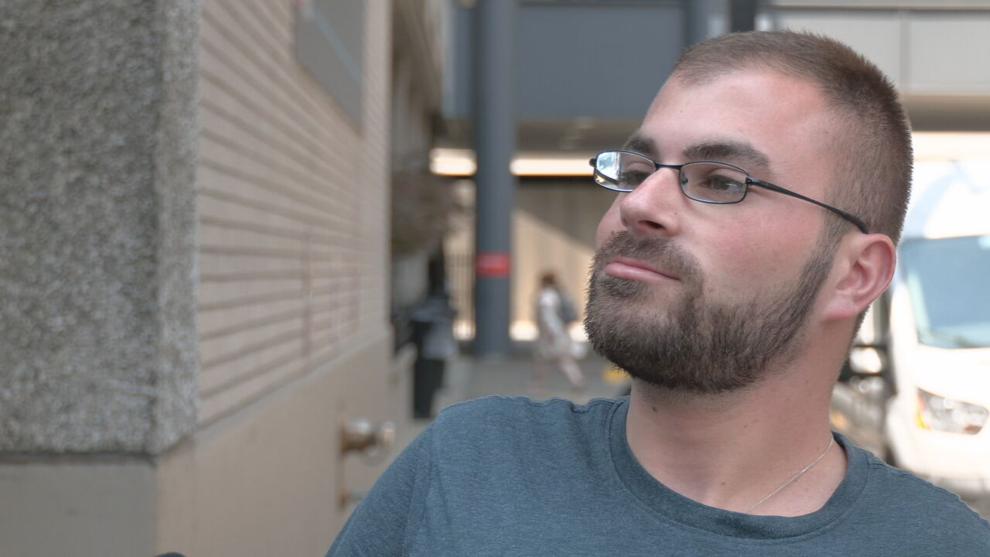 "He's improving. He is showing great signs of improvement," Wilt said. "He's still got a long, very long road to go but he's doing great."
Alex Wilt, his mom and Nick Wilt's twin brother, Zack, have been by the officer's side since the shooting changed their lives last month, learning how to continue with Nick's therapy once his goes home.  
While the Wilts are guarded about the officer's condition, they said he is making big strides and was even able to brush his own teeth as he continues recovery at Frazier Rehab. 
"His recovery is going to be a long road. It's a slow process, but every single day he does something new," said Rebecca Grignon Reker, executive director of the Louisville Metro Police Foundation. "... He actually brushed his teeth the other day, and I just think that's phenomenal. It just shows that he is progressing."
Thursday evening, LMPD posted an update to Facebook on Nick Wilt from his family. They said he's now able to respond "more consistently" to yes and no questions, which they said indicates "improved cognitive function."
"He has started walking again with a harness and is working on regaining strength in his legs," the post read. "Although his speech remains limited to 1-2 words at a time and is not yet consistent, he is making daily strides in this area as well."
The post continued, saying he is showcasing an "increasing level of independence."
"His determination and fighting spirit are evident as he confronts his challenges head-on and still isn't backing down," the post continued.
Footage from Nick Wilt's body-worn camera released the day after the shooting shows him driving, with officer Cory Galloway in the passenger seat, as they pull up and are fired upon while still in their cruiser. The video then shows the officers approaching the steps of the Preston Pointe building, where police said a shooter, identified as 25-year-old Connor Sturgeon, was firing from an elevated lobby area, at 8:41 a.m. Monday, April 10.
Nick Wilt's video ends as the two officers climb the steps. It does not show him get shot. Galloway shot and killed Sturgeon a short time later. 
His family, who has watched the footage, said it makes them even more proud of him.
"When we watched that body cam video, it made us even more prouder than when we first heard of the incident," Alex Wilt said. "We are very, very proud of him. And we love his courage and his sacrifice that he showed the community during that time."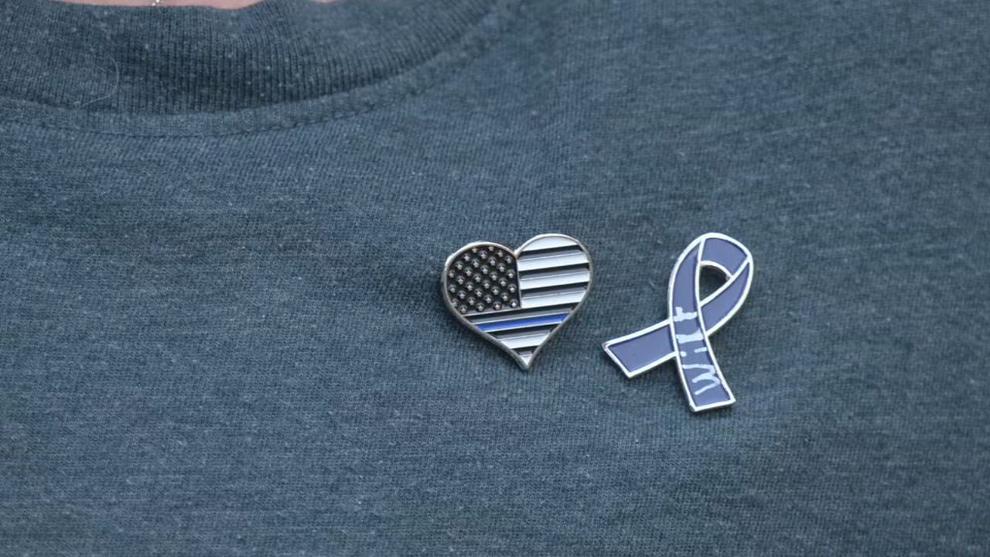 Wilt said his brother's heroic actions were one of the first things the family noticed when watching the footage.
"That's the first thing we thought of and one thing that mom actually noticed," he said. "On the body cam, when his hands were on the steering wheel, they weren't shaking. He didn't back down. He was ready to go and right here, ready to end the threat."
Wilt said he had been at work for just five minutes when he got a text from his brother Zack, Nick's twin, that said he was on an active shooter situation.
"He said 'I think Nick's OK,' and then I got — not even probably 10 minutes later — a call from Zack saying that Nick's been shot," he said. "And that was, that was the worst call I've ever received."
When asked if he thinks his brother knows or realizes that people view him as a hero who saved lives that day, Wilt said he doesn't think so yet.
"Not just yet but maybe later on," Wilt said. "We don't know if it'll come back to him. ... If he would have been hit anywhere else, he would have got right back up and went right back in that building and did what he had to do."
The Louisville community has supported Nick Wilt every step of the way with fundraisers, events and contributions. His family said they're overwhelmed by it all, but it allows them to stay by his side.
"It's been amazing," Wilt said. "We absolutely love all the support. Everything has ben great, and we want to continue all the fundraisers, all the support. We haven't been able to show up to any, as you can understand, because we've been here every step of the way. But, in the future, hopefully, we continue with all the fundraisers. And all the support and all the prayers have been amazing. And we absolutely love the community coming together and showing support for officer Wilt."
The fundraisers are still going strong. On Tuesday, local pizza chain Bearno's donated 20% of all proceeds from each location to Wilt's family. Fun Tea, a tea shop on Bardstown Road in the Highlands, will also host a fundraiser this weekend. Saturday and Sunday, 15% of all sales will go to the family.
Thursday at 5 p.m., a karaoke fundraiser at Bud's Tavern in Jeffersontown will also benefit the Wilts. 
"Continue with the prayers and support, and if you have a second to show up to any fundraiser you have available time (for), we love it," Wilt said. "We love seeing all the pictures, everything coming in, all the cards. It's been amazing. It's been nationwide, and some places out of the country have shown support. So yeah, if anybody has time to go to any fundraiser, we'd love to see you there, see pictures and everything, all the prayers."
The Louisville Metro Police Foundation is still raising money for Wilt and his family. To donate, click here and select the Nickolas Wilt fund.
"This money is gonna go directly to Nick and his family and to support him during his recovery," Grignon Reker said. "We really appreciate the community allowing us to partner with them to support Nick, to make sure he's not forgotten, to make sure his sacrifice is continued to be honored."
The five Old National Bank employees killed in the shooting were: Joshua Barrick, 40, a senior vice president; Deana Eckert, 57, an executive administrative officer; Tommy Elliott, 63, also a senior vice president; Juliana Farmer, 45, a loan analyst; and Jim Tutt Jr., 64, a commercial real estate market executive.
"Nick is a hero," Grignon Reker said. "He ran toward danger when everyone else was running out. And he did that for us. He did that for our community, for complete strangers, because he had made the commitment. And we're so grateful to him."
Related Stories:
Copyright 2023 WDRB Media. All Rights Reserved.