LOUISVILLE, Ky. (WDRB) -- The number of flu cases is holding steady in the Louisville metro area, and health officials are reminding people that they can still protect themselves with a flu shot.
The Louisville Metro Department of Public Health and Wellness confirmed 881 cases last week, essentially unchanged from the two prior weeks. The department has confirmed more than 4,200 cases so far this flu season.
Meanwhile, Norton Healthcare said it confirmed 1,066 cases in a 15-county area that includes Louisville and southern Indiana last week, down 24% compared to the week before.
Norton said western and southern Louisville and in Bullitt County have seen the most cases.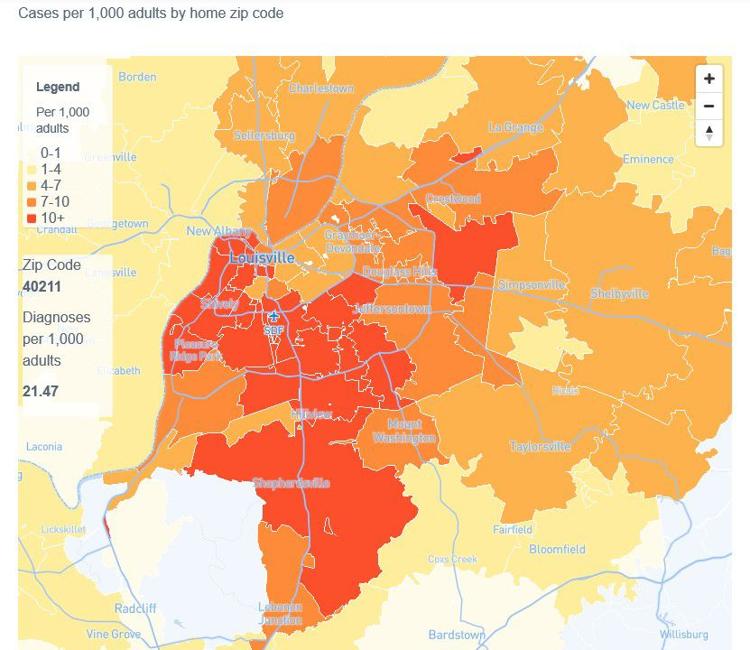 Norton said that it's not too late to get a flu shot. The Centers for Disease Control and Prevention recommends that everyone 6 months and older get a flu vaccine every season. Many insurers cover the cost of the flu shot.
"The single best way to prevent seasonal flu is to get vaccinated," the agency said.
Dr. Paul Schulz, an Infectious Disease Specialist with Norton Healthcare, recently told WDRB that the flu shot doesn't just help the people who get the vaccine.
"You're not just doing it for yourself but also for your community, and the more people (who get the shot) in the community the less cases you see, the less cases of morbidity and mortality," Schulz said.
The CDC also said that people can prevent spreading the flu by covering their mouth and nose when coughing or sneezing, washing their hands often and staying at home if they are sick.
The agency also said that despite widespread misinformation, studies have found no link between vaccines and autism.
Meanwhile, the flu causes an estimated 9 million to 45 million illnesses annually, killing between 12,000 and 61,000 people. The National Institutes of Health estimate that the annual economic burden of seasonal influenza in the U.S. is about $11 billion.
Copyright 2020 WDRB Media. All Rights Reserved.