LOUISVILLE, Ky. (WDRB) -- The mass shootings that killed 31 people in the United States and injured roughly 50 more over the weekend touched lives in Louisville despite the city's location hundreds and even thousands of miles from the tragedy.
The attacks in Dayton, Ohio, and El Paso, Texas, brought a familiar raw feeling to Whitney Austin.
"It's a really hard day, and it's even more hard for all of those who have been impacted," she said in a tearful Facebook video. "I know it makes you feel out of control. It makes me feel out of control."
Austin is the Louisville wife and mother who survived the shooting at the Fifth Third Bank headquarters in Cincinnati last year. She was shot 12 times and lived to tell her story.
President Donald Trump condemned the shootings Monday as barbaric crimes "against all humanity" and called for bipartisan cooperation to respond to an epidemic of gun violence. He blamed mental illness and video games but made no mention of more limits on sales of firearms.
After the president's speech, Austin posted a response:
"I think we have reached a tipping point, that moment in our country's history where everyone is ready to come together and pass bi-partisan solutions that can save lives," she said.
Trump has called for so-called "red flag" laws, laws also known as extreme risk protection orders. Austin's nonprofit, the Whitney Strong Organization, has been lobbying for such legislation in both Kentucky and Ohio.
"We need to have a clear path for removing firearms temporarily that are dangerous and wish to cause us harm," Austin said.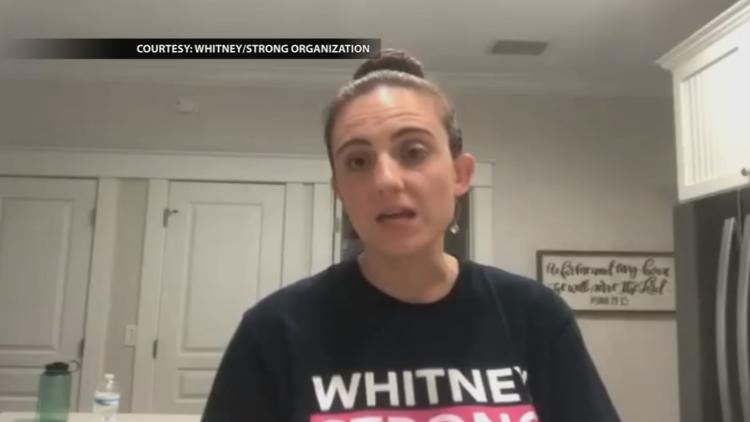 Reports say the FBI called on all field offices to scour the country for mass shooting threats. The agency was concerned about any potential copy cats crimes by killers potentially motivated by racism and hate.
The Louisville Metro Police Department has also been on alert.
"We ask our community members at all times: If you see or hear anything, to say something to law enforcement," LMPD Maj. Andrea Brown said. "It may be insignificant in their mind, but it could potentially stop a threat or violence in our community."
The gunfire and grief hit like a one-two punch over the weekend for some, like Jesús Ibañez of Mijente Louisville.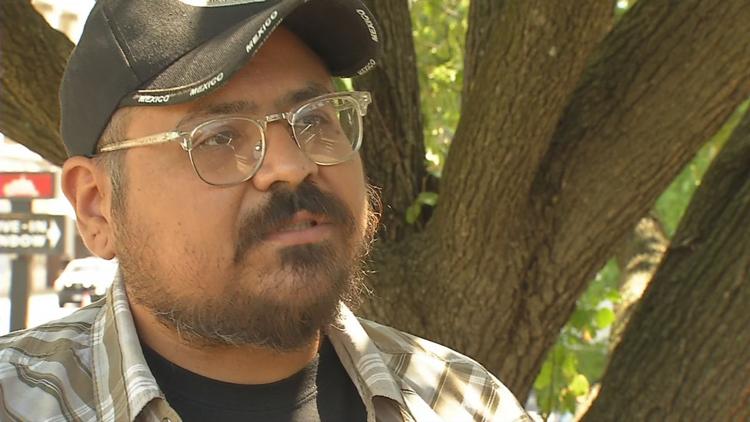 "I work with our migrants who come directly from El Paso to Louisville — asylum seekers," Ibañez said. "And to hear there were six Mexican nationals killed — a mother protecting her child — it was really just heartbreaking."
Mijente Louisville is finalizing plans for a local service to honor the lives lost, and much like Austin, is hoping it's a wake-up call. 
"We need much more than just vigils, because we know that happened," Ibañez said. "We know we're sad. But we need action. Thoughts and prayers but also policy change that results in societal change."
The change Ibañez said he wants to see is a more welcoming approach to those from Mexico and Central America coming to the U.S. seeking asylum and an end to harsh political rhetoric on immigration. Ibañez believes these factors played a role in the El Paso attack and has concerns about other domestic terrorist being inspired to attack in similar ways.  
"White supremacist groups and white supremacists are here in Kentucky and in the commonwealth, so it is alarming," he said. "Absolutely."
Copyright 2019 WDRB Media. All Rights Reserved.