FLOYDS KNOBS, Ind. (WDRB) -- The smoldering heat across Kentuckiana delayed at least one game in southern Indiana on Friday.
School officials with New Albany and Floyd Central High Schools made the decision early in the day to push kickoff back one hour. The game was originally slated to get underway at 7 p.m.
"For it to be a good performance by both teams, we though this to be the best move," Floyd Central Principal Rob Willman said.
The heat stayed in the 90s for most of the day and didn't cool off, but administrators for the school felt this was a great safety precaution.
"Hopefully, they come away not thinking 'Man, it was hot out here,' but saying, 'Man, that's what high school football is all about,'" Willman said. "So, that's what I want them to come away with. I don't want to talk about how hot it was. I want to talk about what a great game it was and what a great job both schools did."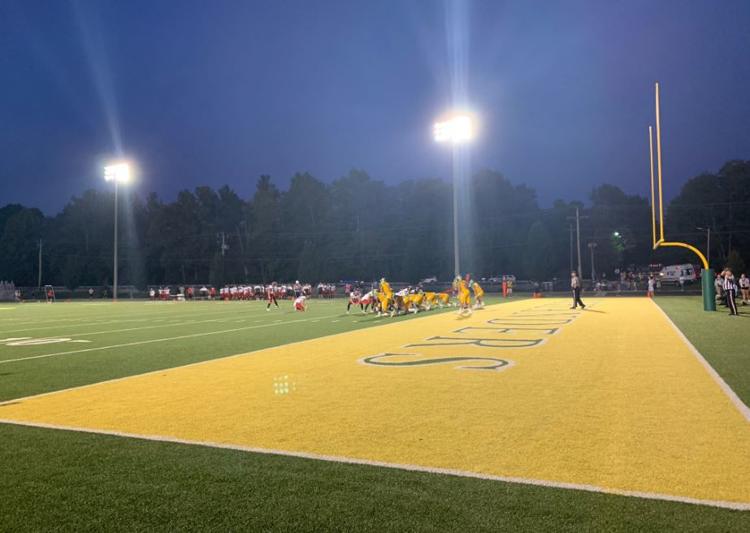 Across the river in Louisville, nearly every game kicked off on time.
St. Xavier bested Central High School and didn't seem phased by the heat.
"They should be used to the heat," St. X football parent Wendy Goodman said. "They're acclimated to it, so they'll be fine."
While one school decided to delay its game and the other did not, both teams were sure to take frequent water breaks, and Central's sideline even featured pickle juice for cramps often caused by heat.
"They'll eat those or dink those before the game," a Central trainer said. "We're just trying to help get their salt replenished as fast as we can."
Luckily, no heat-related injuries were reported from Friday's games, and most seemed to relish the heat.
"It's football weather," Goodman said. "It's always football weather when it's hot.'
Related Stories:
Copyright 2019 WDRB Media. All Rights Reserved.