LOUISVILLE, Ky. (WDRB) -- Joshua White lives in the Highlands, and like many of his neighbors, his dogs are part of the family.
"I have Auscher, who is an Israeli Canaan dog," White said. "Beautiful, wonderful, protective, family dog. And I have Levi, who is the type of dog who crawls all over you."
The dogs are like White's children, which is why he was disturbed when one was suffering, and he didn't know. He gave the dog a scratch and later touched his own eyes.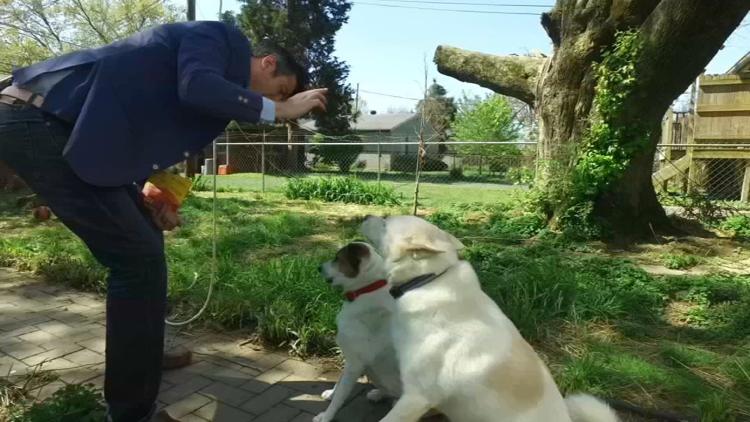 "I thought I got some sort of toxic chemical on my face somehow," White said.
He said it felt like his face was on fire, and that's how he found out the dog "had pepper spray on his face and his shoulders," he said as he showed WDRB News pictures of his dog covered in orange streaks.
White posted about the pepper spray on the Nextdoor app, and shortly after, a neighbor on the same block said his dog was sprayed on the same day.
Both neighbors say they had the same visitor that day: a meter reader from LG&E.
"They are advised to keep dog repellent on their person and to keep it easily accessible, because we know dog attacks can happen quickly," LG&E Spokeswoman Natasha Collins said.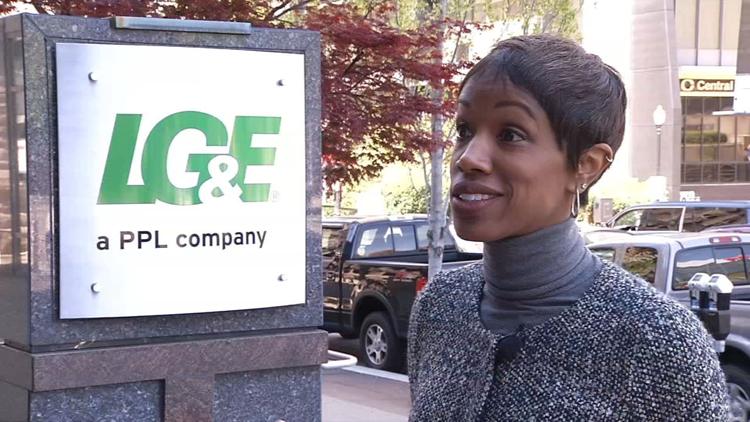 Collins said technicians are told to use the spray if they think they're in danger.
"They checked for the dog by whistling, rattling the gate," Collins said. "No dog appeared, so apparently, it was clear. The technician entered, began reading the meter, and while they were reading the meter, he was startled by the dog."
LG&E workers are told to file a report with their supervisor if they use spray on dogs, but they're not required to tell the pet owner.
"It looks like they did everything there is guidance to do," Collins said.
White said he eventually took the dog to the vet, and his pet is expected to be OK.
Now White and his neighbors are calling for a change in LG&E's policy.
"I should have been notified," White said. "A dog had to suffer unnecessarily for hours." 
Copyright 2019. WDRB Media. All Rights Reserved.