NEW CASTLE, Ky. (WDRB) -- Some of them knew him. Others didn't at all. But it seems many who attended Henry County High School's homecoming game against Shelby County High School on Friday night at least knew of 17-year-old Blake Palmer.
"He was a really good kid," said Erica Bratcher, a senior at Henry County. "Really smart and friendly to everyone."
Shelby County deputies say Palmer wrecked his car outside Shelbyville on Thursday night and died.
During Friday's game between two neighboring counties, signs were hung in his memory. Some in attendance wore ribbons with his initials, and the home team, Henry County, wore Shelby County's colors for Palmer, who went there.
Bratcher and her teacher, Alex Harrison, helped organize the impromptu tribute.
"We originally had it planned as a white out, because it's our homecoming week," Harrison said. "And at the end of the day, we said, 'Everyone wear blue.' Every student I've seen so far is wearing blue."
Those who knew Palmer described him as an ace student, an exceptional baseball player and an all-around good guy.
On the rural road where the wreck happened, Hempridge Road, a broken fence and muddy tire tracks show where deputies say Palmer lost control of his car. They say no other car was involved.
"I didn't know him personally, and it hurt me a lot," said Matthew Franklin, a sophomore at Shelby County High School. "I broke down and cried and everything. It hurt a lot."
After school Friday, Franklin rode by but paused to take in the surreal, heart-wrenching scene.
"I know he's probably right there looking at us now," he said while glancing over his shoulder at the scene. "He's probably standing at the school watching us."
Even though a young life was cut short, Franklin said Palmer will be remembered for so much, and he and others are ready to give their support to whoever needs it.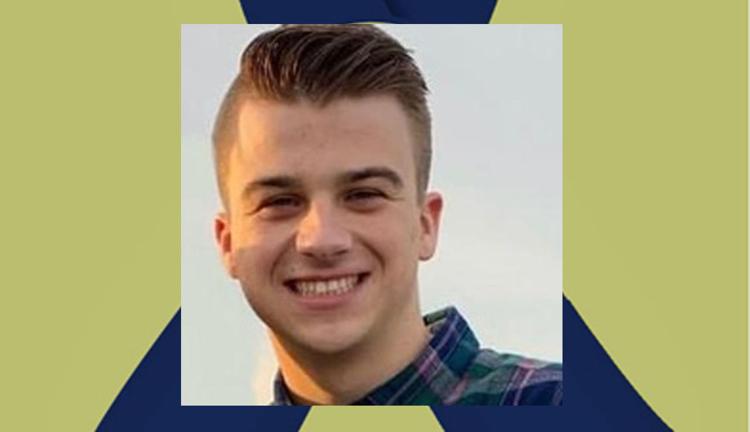 It's support already on full display in the county next door.
"We are sending our thoughts and prayers to them, and we're for them if they need anything at all," Bratcher said.
Deputies are still investigating what caused the crash.
Related Stories:
Copyright 2019 WDRB Media. All Rights Reserved.