LOUISVILLE, Ky. (WDRB) -- The heatwave Kentuckiana has been so familiar with will continue for much of the week, but with each passing day, it's becoming more of a concern for local homeless advocates.
In October, shelters like Wayside Christian Mission are usually preparing for winter. zbut it's different this year because of the late, record-breaking heat.
"It's overwhelming," said Karen Jones, who has lived at Wayside for several months. "I pray for others that are out here struggling and can't get to the air conditioning."
The white flag now hangs outside the mission, something that's done when the temperatures feel like 95 or hotter or 35 or colder. Typically by this time, it's been in storage for weeks.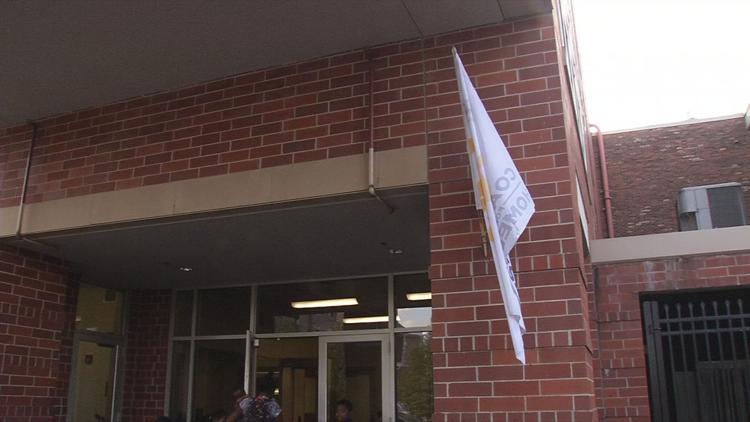 "Our white flag usually ends in August," said Nina Moseley, chief operating officer with Wayside Christian Mission. "August is the hot month, and September and October are our cooler months." 
Because of the late-year heat, organizations like Wayside say it's not getting as many winter donations, because people are not thinking about cooler temps.
"I know it's in the 90s. It's tough to think about what is going to happen a week down the road when we cool into the 50s and 40s," WDRB Meteorologist Rick DeLuca said. 
Now that Wayside is a low-barrier shelter and opened its doors to more people, it's packed. Storage rooms that usually hold supplies are where beds have been places.
Ken Hall with the homeless advocacy group Fed with Faith said he handed out more than 30 cases of water last weekend but is worried not enough blankets will be donated before it turns cold.
"We served 500 people Sunday," Hall said. "That's a lot of blankets to come up with instantly."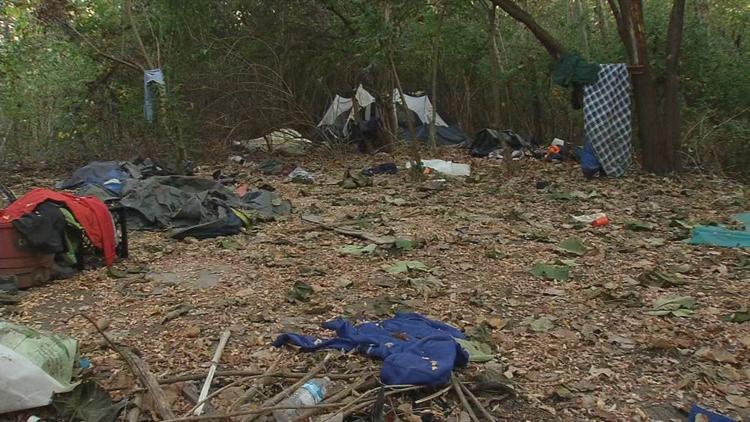 Hall took WDRB News through an abandoned homeless camp off River Road. He said about a dozen people lived there just weeks ago, yet all of their belongings are still there.
Jones hopes the winter donations start coming in sooner rather than later.
"It's going to jump and be cold in a couple weeks," Jones said. "You got to be ready."
In addition to blanket donations, Wayside Christian Mission and Fed with Faith are requesting personal hygiene products and socks.
Copyright 2019 WDRB Media. All Rights Reserved.