LOUISVILLE, Ky (WDRB) - As America honors its nation's veterans Monday dozens gathered in downtown Louisville Sunday. All of them shared a common bond one they hope to eventually break free of – homelessness.
More than two dozen homeless veterans took part in a meal honoring their service. The meal was put on by Wayside Christian Mission, where several of the veterans are currently staying.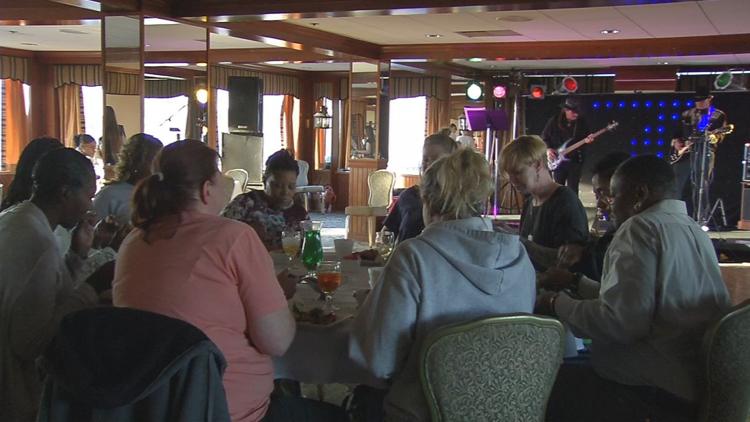 Socks and hats were also handed out to those at the dinner.
"Life ain't sunshine and lollipops," said David Mathias who served in the Army and is now homeless. "Nobody made me do anything, and for that I am mad at myself because of bad decisions I made."
After serving in the Army Jeremy Utley got caught up in drugs and spent time in jail. He is also homeless.
"It's almost like quicksand -- once you get in so deep it's almost impossible to dig your way out," said Utley who has battled drug addiction since leaving the Army.
Before enlisting he had his sights set on music – often performing at venues throughout Nashville.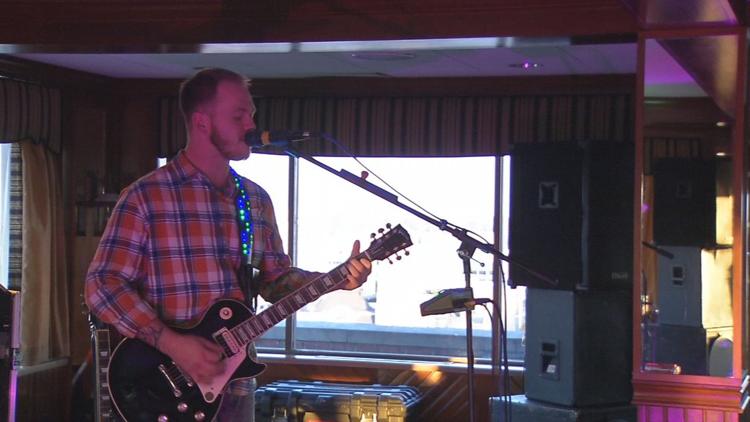 "Once I got back into a civilian lifestyle I didn't realize how hard it was going to be," Utley said. "You take a veteran and you give him his experience as a veteran and that is something you can never take away from him. The camaraderie that you have with each other can never be diminished."
Utley is part of a six- to nine-month recovery program and hopes to one day land a steady job and own a home – a dream shared by dozens of veterans at the dinner.
Those who attended Sunday's gathering are all determined not to let their past and current struggles negatively affect their futures as they continue to fight their personal battles.
"If you see somebody struggling or anything, or if they might need some help – just reach out and ask the how their day is going. Something as small as that could change their life," said Utley.
According to the The Department of Veteran's Affairs the number of homeless veterans has dropped five percent in the last two years.
Copyright 2019 WDRB Media. All Rights Reserved.