LOUISVILLE, Ky. (WDRB) -- The COVID-19 pandemic brought more attention to the nursing field.
Mirande Gross graduated from Bellarmine University with a degree in communication, last December. She says watching pandemic-related news sparked her interest in healthcare.
In May, she returned to Bellarmine to take advantage of the school's one-year accelerated nursing degree program. 
"It's a completely different ball game," said Gross.
"It is night and day, but I love it," Gross said. "I love what I'm learning so it goes by pretty fast."
Gross is not alone.
According to the American Association of Colleges of Nursing, enrollment increased nearly 6% for baccalaureate nursing programs in 2020, a significant increase.
For years, the US has reported a nursing shortage leaving local hospitals looking to hire.
"Basically, week-two we are in the hospitals at the bed side, which is amazing because I haven't found a program that's like that."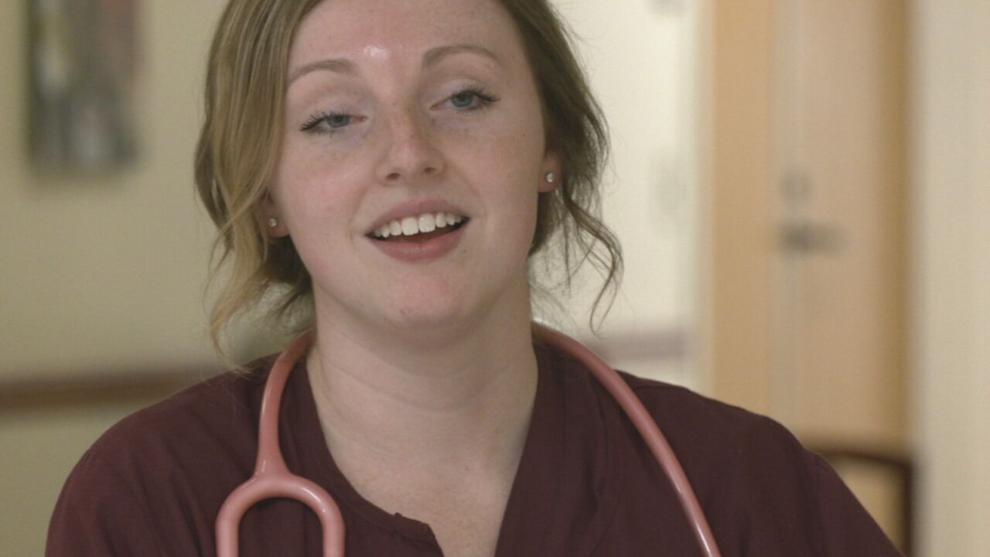 Gross says helping others is her passion. In fact, nursing was her original major at Bellarmine. "Yes, I started off in nursing school and I job shadowed and passed out twice and decided maybe nursing wasn't for me."
Instead of passing out, Gross is focused on simply passing. Gross, a Louisville native, says once she graduates she has a job lined up at Norton Healthcare. She currently works as a newborn photographer for local hospitals.
Copyright 2021 WDRB Media. All Rights Reserved.