LOUISVILLE, Ky. (WDRB) -- Continuing cries of justice for Breonna Taylor, hundreds of people marched from the Highlands to downtown Louisville on Saturday. 
Organizers of the "March to Justice" hoped the event would encourage people who don't normally protest but support the racial justice movement to get involved.
"Unfortunately, a lot of people think that if they're silent, they're safe," the Rev. Bruce Williams of Bates Memorial Church told the hundreds gathered at Tyler Park before the march began. "If you are silent, you're not safe. Silence doesn't make you safe; silence makes you complicit."
U.S. Rep. John Yarmuth, D-Ky., State Rep. Charles Booker, D-Louisville, Urban League President Sadiqa Reynolds and other political leaders addressed the crowd before the march began. 
"Look around," Booker told the crowd. "Look around. Look at all the faces — all of the contours of our city coming together in a common cry for justice. Look at us. 
"... When you say Breonna Taylor's name, you're not just saying it for Breonna Taylor or Ms. (Tamika) Palmer, you're saying that for yourself," said Booker, who also addressed Louisville's history of segregation and racial inequalities. "You're saying that you want things to finally change."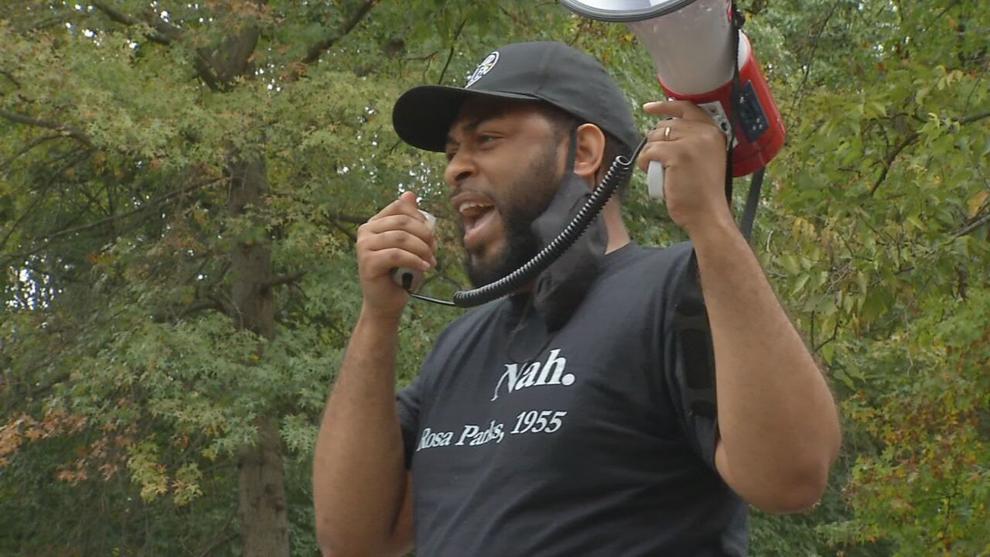 The march ended at Jefferson Square Park, which has been the epicenter of demonstrations in Taylor's name since May. Demonstrators at the park gathered around a memorial for Taylor, who was shot and killed in March by Louisville Metro Police officers serving a search warrant at her apartment near Pleasure Ridge Park. 
None of the officers who fired their weapons during the raid on Taylor's apartment were charged in connection to her death. A Jefferson County grand jury indicted one officer, fired LMPD detective Brett Hankison, with three felony counts of wanton endangerment for shooting into an apartment next to Taylor's during the raid. 
"Oh, Louisville, where is your justice?" Reynolds said while addressing LMPD's internal report on Taylor's death, which was released on the department's website Wednesday. The report includes photos, body camera footage, videotaped interviews and other documents connected to the raid on Taylor's apartment.  
"I'm not tired, I'm angry," Reynolds added. "We need change. We must have change."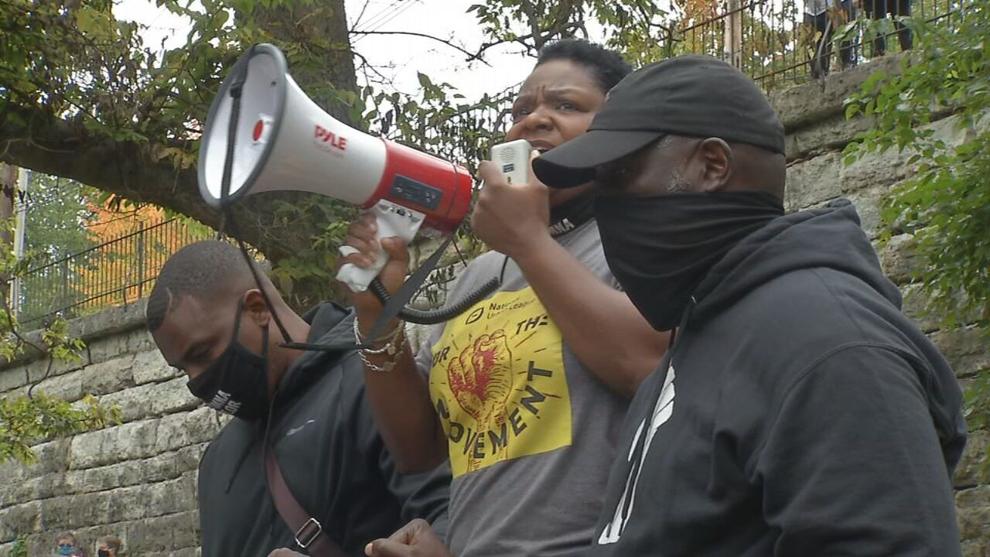 The FBI and the U.S. Department of Justice are still investigating Taylor's death.
For more reporting from WDRB News on LMPD's internal probe on the case, click here. 
Related Stories: 
Copyright 2020 WDRB Media. All Rights Reserved.