LOUISVILLE, Ky. (WDRB) -- With Topgolf's official opening on Friday, the emotions are still a mix for residents, who protested its opening.
Bright lights, loud noise, and busy traffic, are the top concerns some Hurstbourne residents had about Topgolf being built a few hundred yards away from their neighborhood.
However, some people like Corey Forbes, have waited for opening day.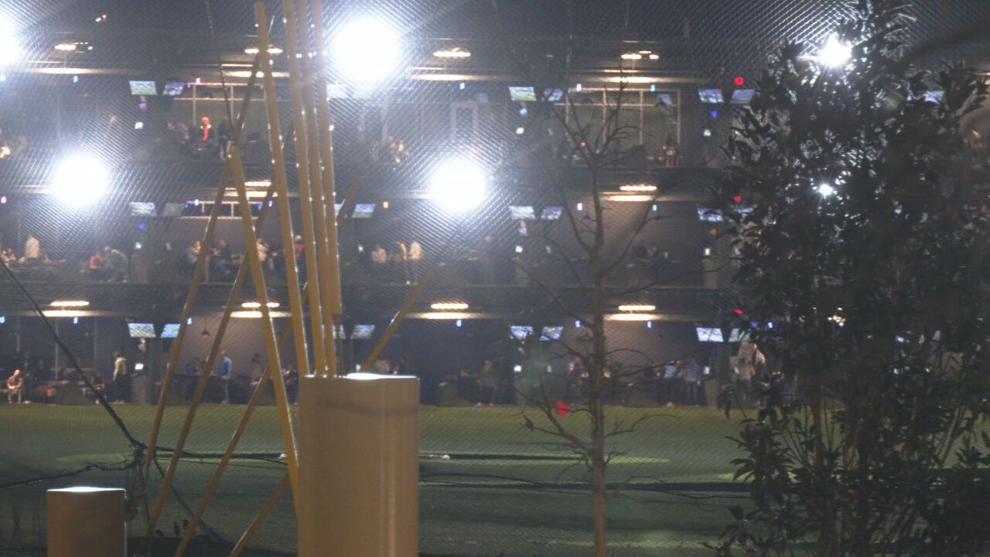 "I'm really excited about it," Forbes said. "I was always excited about it all along, I'm a golfer and can't wait to be honest."
The project faced opposition from hundreds who attended public meetings during the city approval process. Neighbors even challenged Topgolf in a lawsuit. 
Neighbors who still aren't thrilled about its opening, shared their concerns with WDRB off camera.
One homeowner told WDRB the bright lights shine right into her home office and lights are turned on before the sun completely sets.
Another neighbor said it has made driving down Oxmoor Woods Parkway difficult at night because the lights shine into the drivers' eyes.
From one backyard, that backs up to Topgolf, faint cheers and other noises can be heard.
But now the facility is in full swing, homeowners say they will find a way to live with their new neighbor.
"I actually looked at it today and I'm really excited about what I saw," Forbes said.
Topgolf is open until midnight on Friday and Saturday, and 11 p.m. the remaining days of the week.
More Louisville Topgolf Stories:
Copyright 2022 WDRB Media. All Rights Reserved.