LOUISVILLE, Ky. (WDRB) -- An illegal dumper has lost the use of his vehicle for at least three days.
City officials credit an alert neighbor and social media for helping catch the dumper. Last month, the violator unloaded pieces of a sofa in an alley between East Madison Street and Muhammad Ali Boulevard in the Phoenix Hill Neighborhood.
Marshale Holland, who lives in the area, said she and others have picked up other people's trash for years.
"People come through, they'll dump garbage out, we'll pick it up and put it in our garbage can," Holland said.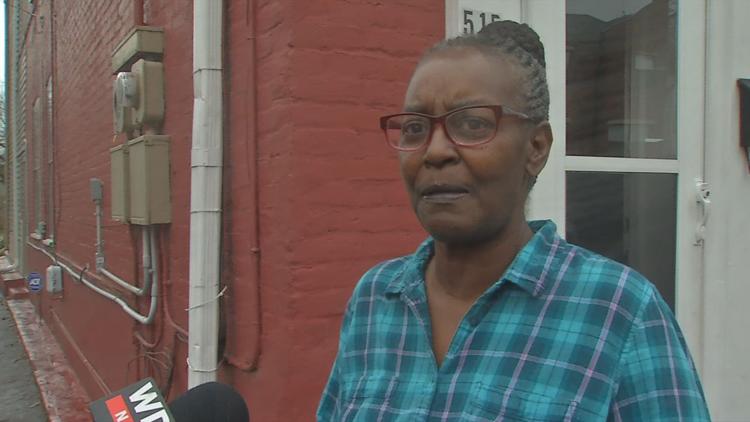 She said the neighbors don't have much of a choice but to do the cleanup.
"If not, just think of how nasty it would be back here," she said.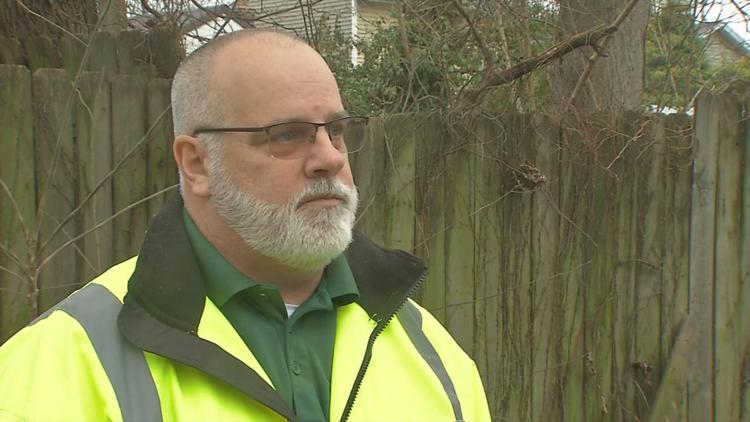 Pete Flood, compliance and enforcement manager with Louisville Metro Public Works, said lots of people worry about illegal dumping.
One concerned neighbor sent Public Works photos and video of the most recent illegal dumper. Flood said people can upload such material to the department's website anonymously.
Flood said the department shared the images on Facebook and the Nextdoor App, and the public did the rest.
"Within an hour, we had somebody calling us and telling us where they thought the individual lived and who it was," he said.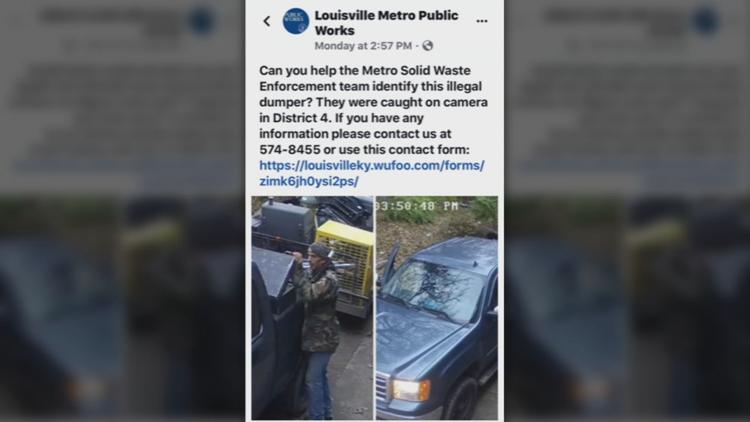 That led officers to the dumper's home, where they placed his vehicle on the back of a tow truck and issued a hefty fine.
Councilwoman Barbara Sexton Smith, D-4, said the dumper will have to pay $1,000 to get the vehicle back.
Sexton Smith, who represents the area, said the city has hidden cameras to catch illegal dumpers, but she appreciates the part neighbors have played in catching the dumpers. So far, 14 cars have been towed for illegal dumping.
"I am grateful for and extremely proud of citizens in action," Sexton Smith said. "I call those folks our true citizen soldiers."
Flood said dumpers easily can avoid hefty fines, as they can drop off their items at Public Works, 636 Meriwether Ave., three times a day for free.
Holland appreciates the help from the city and the neighbors, saying she, too, would have alerted city officials if she had witnessed the incident.
Residents can report illegal dumpers here.
Copyright 2019 WDRB Media. All Rights Reserved.