BARDSTOWN, Ky. (WDRB) -- The newest member of the Bardstown Fire Department is cute, cuddly and drawing interest from around the world.
Oreo joined the department just over a month ago and already boasts a social media following that's nothing to sniff at: more than 23 hundred followers on Facebook and Instagram and counting.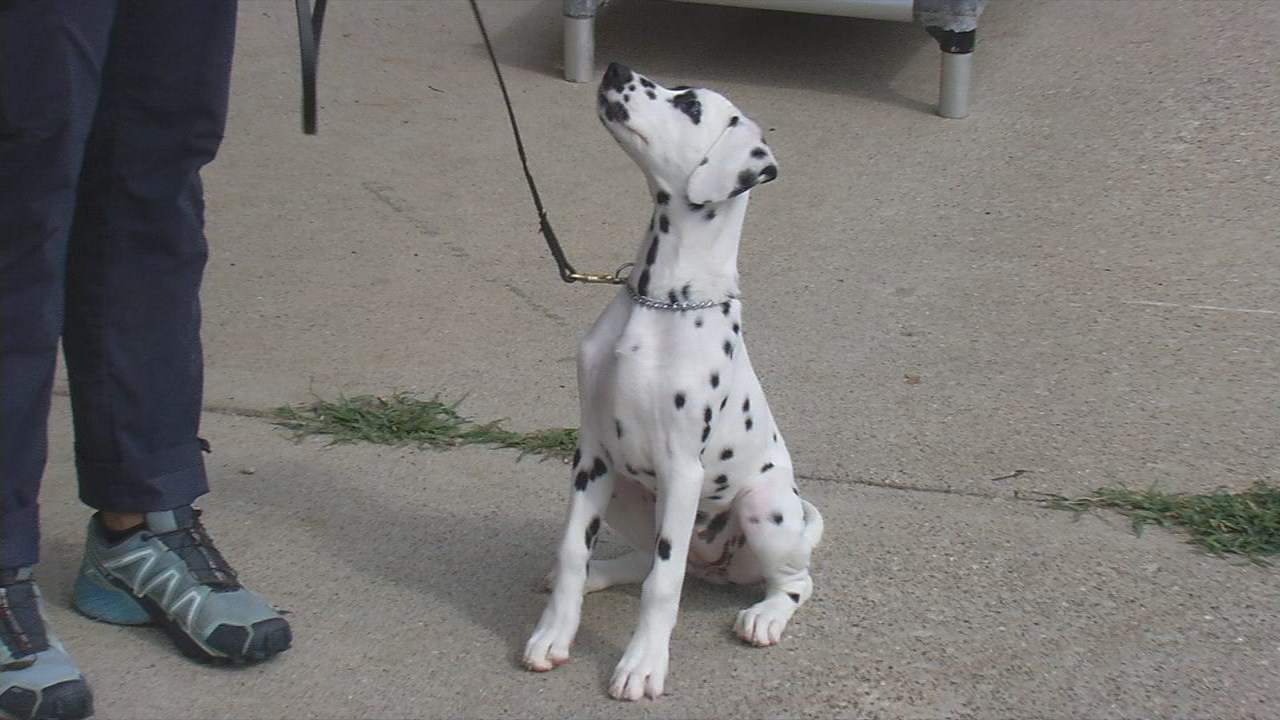 "I think Oreo definitely knows she's in the spotlight. She's a little media star, and she knows it," said Savannah Ruhs, Oreo's trainer. 
And she's even boosting tourism.
"We had two ladies from Milwaukee stop at firehouse to see her," Bardstown Fire Chief Billy Mattingly said. "We had an elderly couple from Savannah. Georgia, on their way up north, their phone did something and said they were so many miles from Oreo ... They ended up spending the night, ate at a restaurant, slept at a hotel (and) went to see The Stephen Foster Story while they were in town."
Like any other new recruit, Oreo is in training. And she's starting with the basics and a few extras thrown in due to her celebrity status.
"The biggest thing for Oreo is environmental ... to make sure large crowds don't bother her, that she remains calm on different services," said Richard Hardin, the owner of Double H Canine Training Company.
It's so far, so good more than halfway through her training, and Oreo always has that personality to fall back on.
"She's very loving, very social," Ruhs said. "This dog has a zest for life. She wants to please."
Related Stories:
Copyright 2018 WDRB Media. All rights reserved.