LOUISVILLE, Ky. (WDRB) -- Middle school students at Saint Francis of Assisi took to the streets holding signs to walk for change Thursday morning.
Students participated in an anti-violence march around Douglass Loop as part of a local effort to stand with victims of violence in Louisville and the recent mass shootings in El Paso, Texas, and Dayton, Ohio. 
Before the march, students talked with local community activists about social justice reform.
"Here at St Francis of Assisi, we are not only just for Louisville," eighth grader Liv Ashley said. "We think that everyone deserves a voice and that standing up for everything right is the right thing to do.
"Even if they're not exactly in our backyards, they are still in our hearts and we're still family with them."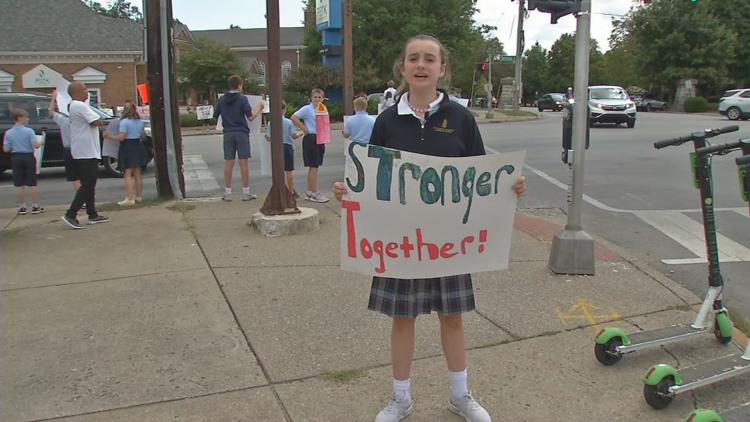 Copyright 2019 WDRB Media. All rights reserved.