LOUISVILLE, Ky. (WDRB) -- Part of a bridge over Interstate 265 in southern Indiana was damaged Monday when a truck slammed into it. 
Police said a truck driver forgot to put down the vehicle's lift after he dropped off a dumpster in the New Albany Business Park. The front of the lift hit the overpass and left a large dent in the green metal portion of the structure.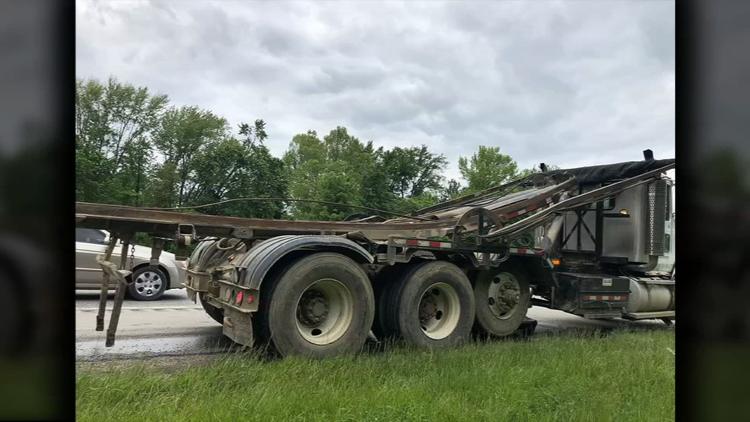 Both lanes of the Klerner Lane overpass were closed while bridge inspectors took inventory of the damage. One lane will remain shut down until the bridge is fixed, inspectors said. 
Copyright 2019 WDRB Media. All Rights Reserved.